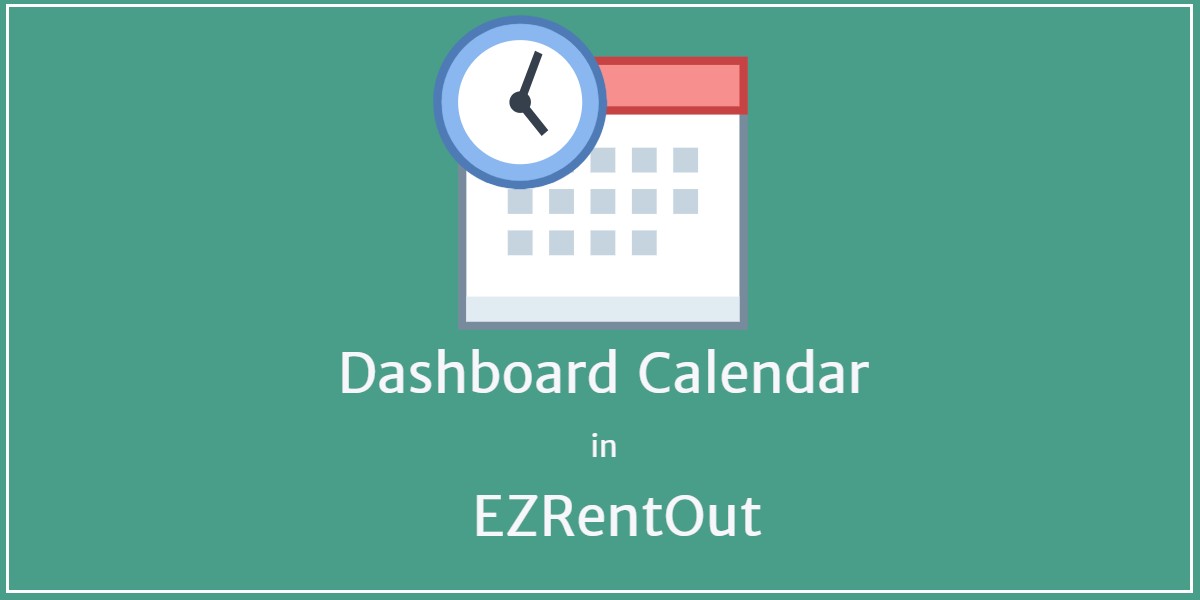 You can use the Dashboard Calendar to keep track of all ongoing events, order assignments, active orders, and have a bird's eye view of equipment rentals and operational workflows.
Stay on top of ongoing and upcoming events
The top of the dashboard displays the count of the following sections of equipment rental management in EZRentOut, explained in subsequent sections:
Orders which are overdue
Orders which are due on the current date
Active Orders assigned to the users
Worth of Orders (completed, booked, rented out, etc.) in '–' days.
Contents:
1. Orders Overdue vs. Orders Due Today
2. Actions on Metric Cards
2.1. Metric for 'Worth of Orders' in different states
3. Email Alerts for Metric Cards
4. The Calendar View and Quick Activity Feed
4.1. Quick Activity Feed
5. Syncing the Calendar for Equipment Rentals
6. Staying on top of Service Events
7. Atom Feed and In-app Updates
Orders Overdue Vs. Orders Due Today
The count of overdue orders is time sensitive, while the count of orders due on the current date is day sensitive.
Say, there are two orders due return on Feb 27, order#1 at 16:00 and the order#2 at 19:00, the count of overdue orders will be '0' and that of orders due today will be '2' till Feb 27, 16:00.

Now if the order#1 is not returned at it's due time, the count of overdue orders will change to '1' at 16:01. However, the count of orders due today will remain '2' till the end of the day i.e. Feb 27.

Actions on Metric Cards
When you click on any one of the metric cards, it redirects you to the listings page of their particular details – where you can then take actions on the order in question from its detail page e.g. extend rent out on an overdue order or request return (see the image below):

Read More: Orders in EZRentOut
Metric for Worth of Orders in different states
You can filter rental income as per the order status within a given duration of time and take a couple of actions on it as well e.g. Void/Clone it, or print order.
For example, the completed orders in the last 30 days in your company was worth $596.00. This way, you can identify some insights on these orders e.g. which items were rented out the most. This card can be insightful when doing a quick sum up of rental orders as well.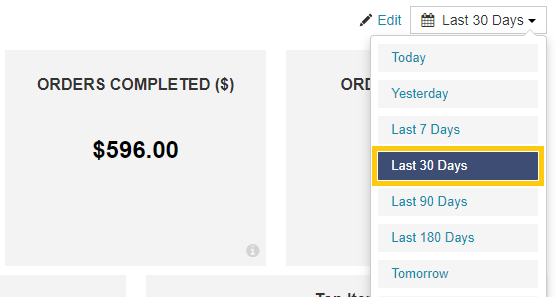 Note: The metric cards are also applicable to recurring orders. Learn More.
Email Alerts for Metric Cards
Following generates email alerts for Account Owners and Admins:
Overdue Orders:

You will be notified via email whenever an order is not returned after its due date.

Orders due today:

You will get an email on the day an order return is expected.

Orders due in — days:

You can select how many days in advance to the start of an order due return you want to get email alert.
Note: To enable these alerts, go to the More → Alerts and check their respective boxes as shown in the snapshot below:

The Calendar View and Quick Activity Feed
The Dashboard Calendar enables you to look at events in the context of a monthly calendar and helps you to manage and monitor all your rental activities directly from the dashboard.
The dates on which orders are due and bookings are starting are marked on the calendar for you to keep track of all important dates (see the dates  27 and 28 in the screenshot below):

Quick Activity Feed
Alongside the calendar, there is an update of all the asset and activities on equipment rentals of the current month. To see events of any other month, navigate between the months using the forward/backward arrow on the calendar. It goes forward and backward indefinitely (see image above).
The feed of events on the dashboard page also shows the addition of assets, members, customers comments, services, orders in different states within the system, under messages and latest events.
On clicking the order number, you will be directed to the detail page of the order from where you can approve or reject the booking or take other actions.
Note: From staff members' standpoint, the activity feed and calendar only displays the activities they have done, as well as events related to orders assigned to them.
Syncing the Calendar for Equipment Rentals
The Dashboard Calendar can also be synced with a third party calendar application. This comes in handy as you can keep track of your order assignments from other application.
It might help you in better rental management and organization of your rental orders and assignments depending upon the application you sync with. To do this, follow the following steps:
1. Click on the 'Get ICAL URL' as shown. You will be prompted to an URL.

2. Copy that URL into another tab of your web browser. An ICS file will be downloaded. 
3. Now open this file using the calendar application of your choice.
The details of your bookings and due orders will now be available on the application you have synced with.
Staying on top of Service Events
The dashboard by default displays a calendar view. However, you may customize it as per your preferences. You can choose any of the following to display on the dashboard from Settings → My Settings.
Calendar

Service Events

Location Map
Service events can be enabled from My Settings → Dashboard Settings.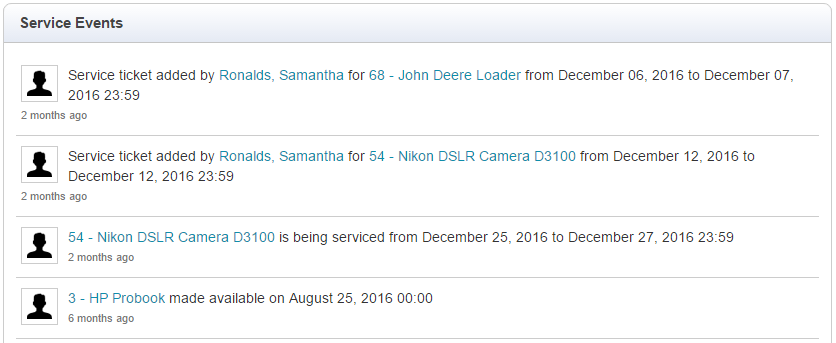 Read More: Service and Maintenance in EZOfficeInventory
Atom Feed and In-app Updates
Subscribe to Atom Feed
The subscribe link provides an atom feed that can be provided to common RSS/Atom feed readers. Feed readers enable updates on new events in the system, like rent outs etc, to be 'pushed' to you without having to log into the system. Feed readers can be web based or desktop based.
In-app Updates
Keep up with regular feature releases related to EZRentOut with the in-app updates which are accessible from 'Your Name on Top left' → Updates.
Share your queries
We love hearing from you! If you have any queries or want to contribute your suggestions, send us an email at support@ezrentout.com or log them at our Community Forum.