Thanksgiving is just around the corner and we all know what that means; the busiest time of the year is about to start for rental businesses. Soon, Black Friday will kick off Christmas shopping sprees and rental demand will shoot through the roof. EZRentOut has got a jump-start on the celebrations, with gifts in tow making sure you're prepared to have the best rental season yet! This month, we've rolled out some incredible productivity-boosting features, as well as other significant enhancements to our online rental software. Read up on what's in store for you in our latest feature release!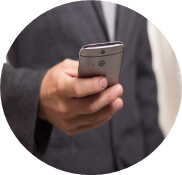 Add Businesses as Customers: EZRentOut has expanded its previously customer-centric module by now enabling the addition of businesses as customers. This can be done from Customers → Businesses. Businesses can have multiple associated customers added from within the business details page, and vice versa! Useful filters can also be applied to these businesses to get insights into a particular category e.g. businesses that have rented out orders or the number of completed orders. Documents and comments can also be added to the business details page. While creating orders or searching for customers, users can now search by 'business name' to speed up processing times. You can even map business names to the associated customers for added convenience during imports! Learn More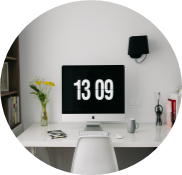 Business Hours: This is a crucial feature for businesses that operate within a specific set of days and hours in a week. Not all rental businesses operate 24/7. Businesses in Chicago often operate between 8 am to 4.30 pm, while in NYC, they tend to be different, and some businesses are closed on Saturday/Sunday. You can use business hours to keep your staff users and customers from ordering outside pre-established hours. Customers can also be restricted from ordering outside the business hours on the webstore alone. These business hours come into play when you set up order durations on drafted, rented out and booked orders. 'Business Hours' can be enabled by account owners from Settings → Add Ons. Note: Verify your 'Time Zone' before you setup business hours from Settings → Company Settings → Company Profile.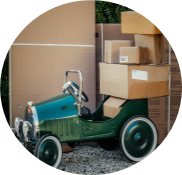 Add Shipping and Pickup Locations to Orders: Convenience for customers is the utmost priority for any rental business, and we know what crucial part locations play in this case. You can now associate multiple locations to customers, and later add the locations to a drafted order straight from the Order details page. These include the Shipping Location, which records where you need to ship an order to. You can also set up Pickup Locations – for example, to your storefront in a mall or franchise in another state where a courier service or even customers can pick up the rental items from. Email addresses and phone numbers can also be added to these shipping locations. Enable 'Pickup and Shipping Location' from Settings → Company Settings → Advanced Settings. Learn More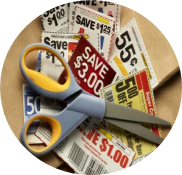 Supercharged Rental Rules and Coupons: Customers love discounts – especially this time of the year, with the rental season coming to a close. This month, EZRentOut brought enhancements to rules and coupons.  Businesses can use these coupons to offer discounted rental prices, either on the gross amount or specific items. This can be done through online adverts or referrals, and even shared with customers manually. Rules can be configured based on different criteria e.g. customer category, seasonal pricing, or orders having specific properties. 'Rules' apply coupons automatically whenever the specified conditions are met. You can create coupons with a maximum limit of 30 characters, having single, limited, unlimited, or one-time usage per customer. You can also add validity periods to them. Users can apply these coupons codes when drafting an order, while customers can apply them on the webstore when placing an order. Set up offers for customers from More → Rules and Coupons.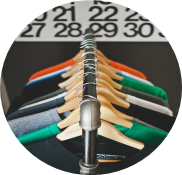 Sortable items on webstore for Customers: Filtering and sorting are essential to help customers find the products they want as quickly as possible. With filters already available on the EZRentalStore, you can now refine your searches by 'sorting' – bringing products with certain criteria to the top on your storefront. This plays out well for particularly expansive product catalogs. The item listing page on the webstore can be sorted alphabetically (A-Z, Z-A), date wise (old to new, new to old), and most importantly, by price (low to high, high to low). Under the 'Sort by Price' option, customers can also choose the rental pricing based on per-minute, hourly, daily, weekly, and monthly rates. Note: For the 'Sort by Price' option to work, the price filters must be enabled from the Store Settings → Item Filters.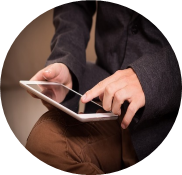 Auto-booking on web orders: Previously, EZRentOut users had to manually put web orders into a booked state. Now you can automate the process by enabling 'Auto Booking of Orders on Webstore' from Settings → Store Settings → Order Settings. This enables the customers to book their orders without waiting for approval from admins or staff users. Any web order coming in through the webstore is marked Booked (Web Order). Note: Auto-booking won't play out well, if you've enabled 'Restrict customers from ordering more than the quantity available in the selected time period' from Store Settings → Items Display Settings. (Note: This applies to asset stock and inventory only). Learn More on Web Orders.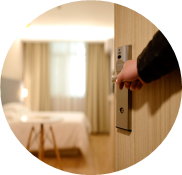 Enable Guest shopping for Customers: Shopping as Guest in EZRentOut enables your new customers to place orders through the webstore much more quickly, minimizing the time involved in filling sign-up forms. This will enable businesses to increase traffic to their webstores and boost sales. For this to work out smoothly, 'Shop as Guest' from Settings → Store Settings must be enabled. This option will be visible to customers on hitting 'Place Order' on your webstore. To proceed, guest shoppers will be required to enter their name and email address. A new customer will be created if that email ID doesn't already exist in your system. Guest shoppers are also sent two different emails on web orders placed, as well as an option to sign up with your webstore.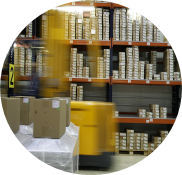 Search Locations via Barcode Scanning: With the addition of this feature, users can now add AINs to Locations which can be printed and scanned as barcodes. Scanning the location barcode will bring up the location details and you can follow through for added results. Add or scan location AINs while performing different actions against orders. Configure how the location selection fields looks from Company Settings → Location Field Format. A dropdown is recommended if you only have a handful of locations. Search Lookup can be useful if the location list is long. Please note that barcode scanning for locations is only available when 'search lookup' is enabled. You can now know the exact location of your assets instantly.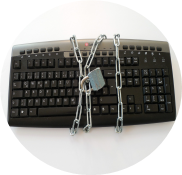 Enhanced Password Policy: We've also touched up our password policy. You can now configure 'Password Policy' and enforce it for members as per your business rules from Settings → Company Settings → Advanced Settings. The password policy can only be set up by an account owner, who can configure whether to include uppercase or lowercase letters, numbers, or special characters – along with a minimum password length requirement. You can also set an expiry period on passwords to add an extra safety net to asset management.
More coming next week!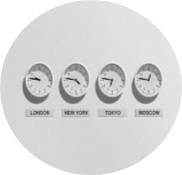 Rental Pricing based on DST – Daylight Saving has always been tricky. Sometimes you end up arriving early, or worse missing your appointment. In EZRentOut, we had a similar challenge as well. The rental calculation for days where DST change, needed to adjust for the gain or loss in an hour to the daily rental rate. We initially added a setting for company specific behavior on adjusting this hour. As our goal is to simplify equipment rentals, we've come to the conclusion that the best practice is to automatically adjust the daily rate for this difference in an hour. Next week, we plan on rolling out this change. In a nutshell, all existing active and new orders with rental period covering a 'Daylight Saving' change will be assumed either 25 or 23 hours for such days (or weeks or months), as the case may be for your rentals. As an example, a rental for a day starting at 5th Nov 5pm going to 6th Nov 2016 5pm (daylight saving ending at 2am) will now automatically have 25 hours for the daily rate.
Let's talk about our Online Rental Software
We LOVE hearing back from you. Your feedback helps us shape our equipment rental software, and inspires the regular feature releases.
For more assistance, drop us an email at support@ezrentout.com. You can also share your ideas on our Community Forum regarding our online rental software.
Visit: Knowledge Base | Blog | FAQ
Follow/Join us: Twitter | Facebook