You can easily choose for documents to be attached automatically with any alerts and emails being sent regarding a particular Asset. To do so, go to Items → Asset/Asset Stock/Inventory → Files section → Attach File. This opens up the following overlay, where you can upload the document of your choice and then select the following option: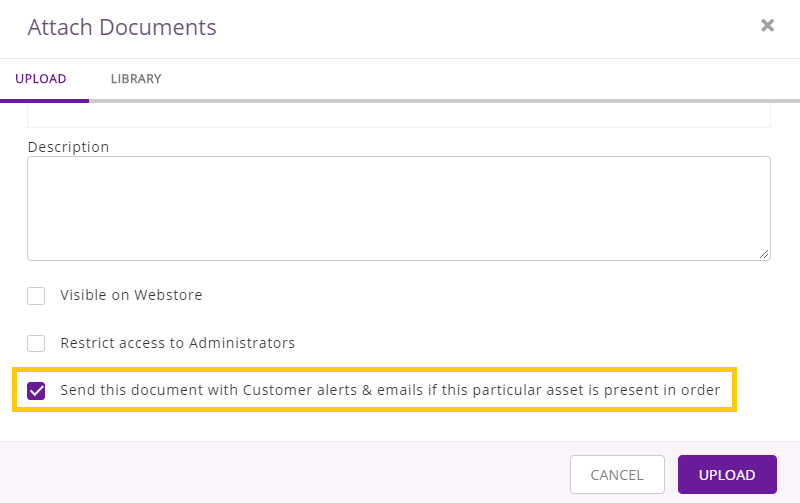 This option ensures that the document will automatically be attached to every Customer alert and email sent related to this Asset within an Order. Click 'Upload' and you're all set.
In addition to this, you will also need to go to More → Email Templates → Customer Templates → Add Template and click on 'Placeholder' from the following overlay that appears: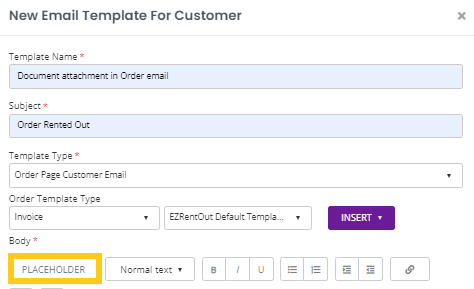 From the dialog box that appears, click on 'Order Line Items Associated Documents Links':

Now simply click 'Create Email Template' and you're done. The above customer template created is used to send Order emails with documents as attachments from the Order details page. 
Note: The document links will only be sent if you follow both these steps. Please also note that document links are valid for 12 hours after its sent out as an email to customers.