EZRentOut comes with a predefined set of fields for Orders and Items. However, if they are not sufficient for your needs, you can add custom fields from More → Custom Fields → Order. For example, you want to add a shipment number to an Order to keep track of its delivery, or the delivery is free for a particular item/Order.
Adding fields
Use the Add Custom Field button to add new fields. Choose a name, type (numeric, text, etc.), and configure preferences for the field you're adding. See image below: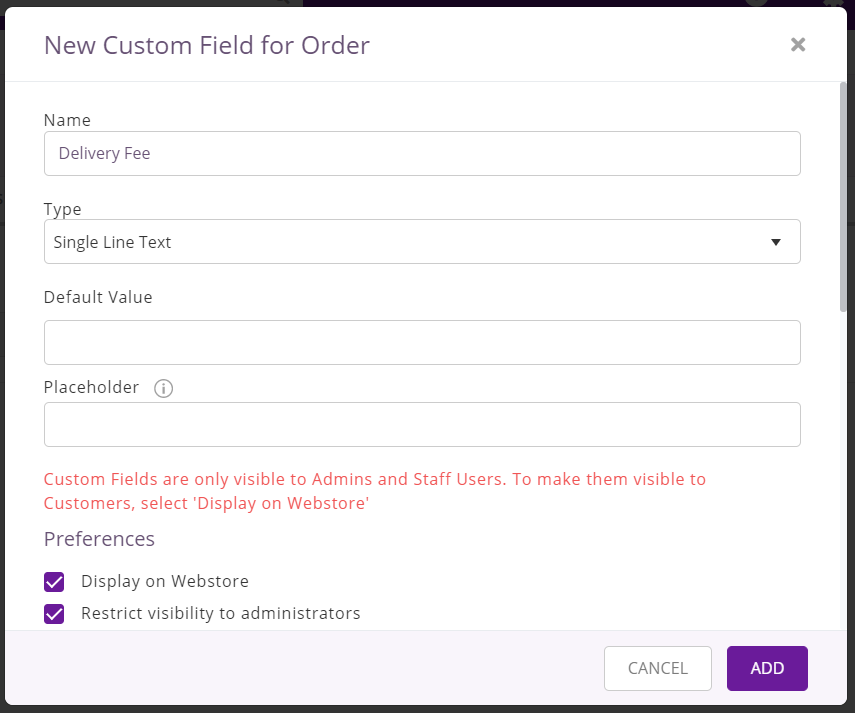 Deleting fields
Deleting a custom field also deletes all the associated values. Say your Camera Lens have a custom field 'Focal Length'. Deleting Focal Length will remove this custom field from all lenses, and also delete all recorded values. This action cannot be undone.