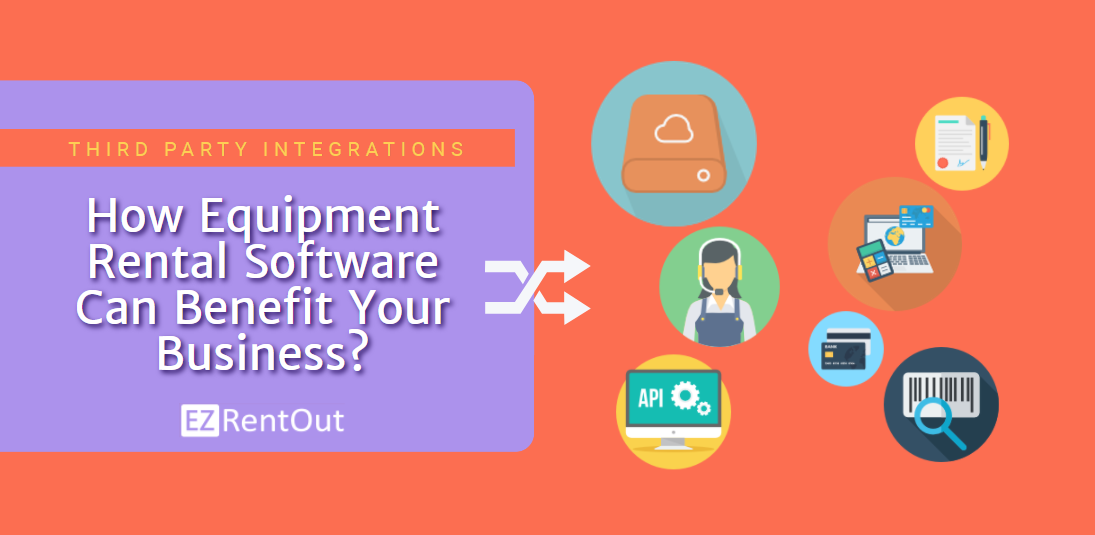 The rise of cloud computing
With business trends changing every day, more applications, processes, and systems are moving from on-premise platform to the cloud – and for good reason!
Cloud computing is a technology that lets you access shared software, data, and multiple resources over several digital devices in a network, usually the internet. When one cloud application is integrated with another, it enables businesses to access and sync data from any location through remote internet access.
And it has become extremely popular too. In 2009, the cloud computing applications revenue from integration services was 50 million U.S. dollars worldwide.
Equipment Rental Software and third-party applications
No matter the kind of rental business you run, you'll need a business solution that not only manages your rental orders but also tracks your equipment and inventory in real-time. For retailers and e-commerce businesses, equipment rental software is the cloud-based application to go for!
Cloud-based equipment rental software helps businesses improve rental inventory management, bookings, invoicing, and customer relationships. A robust solution would also enable these businesses to integrate with other applications targeting CRM, document management, accounting, a point of sale, active directory servers, and rest-based APIs – making it a unified solution to manage all kinds of activities.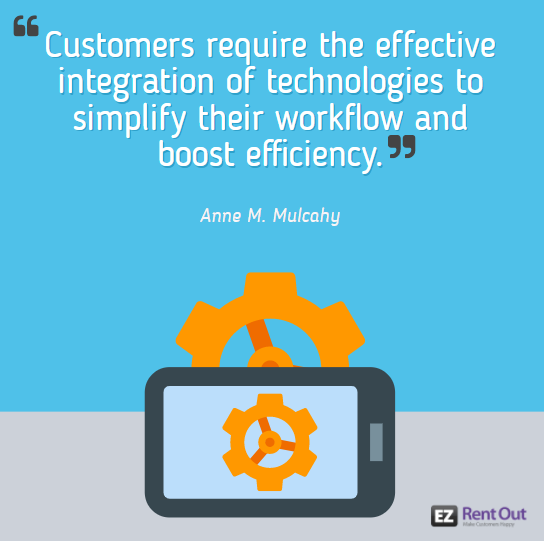 So what's the challenge?
The cloud eliminates the use of unnecessary infrastructure and offers faster scalability, enhanced flexibility, and improved efficiency.
Integrations between multiple applications can be a challenge when you have IT systems that are highly complex as countless apps, platforms, and databases come into play. One poor integration – and your business will be paying with substantial time and money down the drain.
As per a survey conducted by Harvard Business Review in 2015, 36% of the respondents stated that integration and interoperability were the challenges they faced for their business not adopting cloud computing fully.
Therefore, for best results, businesses must choose to integrate cloud-based applications with compatible web-based solutions rather than connecting with on-premise solutions.
What Benefits Do Third Party Vendor Integrations provide?
Improved data accuracy and completeness:

Experience lower data entry error rates, reducing organizational risk exposure.

Increased efficiency:

Eliminate duplicate manual data entry, saving time and money.

Enhanced decision-making capability:

Expand organizational data exchange capability, broadening the knowledge base both within and outside the organization for more informed decisions.

Accelerated responsiveness:

Benefit from timely data updates, ensuring the organization has the information when it needs it to make the right decisions for the organization and residents.

Secure data exchange:

Experience data security and integrity with reduced exposure to sensitive data.
Third Party Applications to integrate with Rental Software
As per a survey conducted by the American Rental Association, the latest 5-year forecast for the equipment rental industry projects a stark increase in annual revenue growth. This is estimated at approximately 4.9%, to reach $57.3 billion in the US by 2020. 
In order to make the most of these surging sales, it is important to use an "all-inclusive" solution that does not require any additional software and yet is compatible with a variety of third-party applications. It makes sense when you can integrate third-party software including accounting, CRM, cloud storage, LDAP, and SAML servers.
A robust equipment rental software not only helps businesses manage equipment and customers but also helps deal with the complexities that come with running a business.
Let's talk about some of the types of third-party applications you can integrate with an equipment rental software and how it can benefit your business!
1. Customer Relationship Management Software Integration
Relationships are at the core of a successful rental business. Having a business strategy that focuses on improving those relationships – fulfilling rental orders and maintaining customers to maximize effectiveness – is a big benefit.
Competition is really tough these days! This makes customer retention equally tough. While you're emphasizing on meeting your annual rental and sales goals, you might be losing customers to another company because of their competitive edge or you might just have displeased a customer with faulty equipment or inadequate attention to their needs.
According to Gartner, worldwide sales of CRM software will reach $36.5B by 2017. Equipment rental software with a Customer Relationship Management module allows you to follow quality leads and reduce time wastage following prospects. Sales cycles can be reduced and conversation rates can improve.
Moreover, you can check customer buying patterns to identify potential leads, upsell opportunities to repeat customers, and provide better recommendations.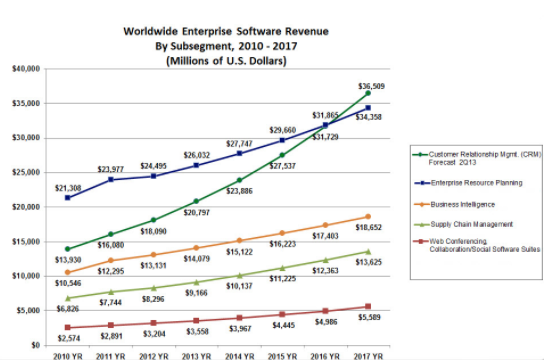 It's not easy to find the right CRM solution for your business. As per a study in 2015, 24% of the respondents stated that functionality was an important factor when shortlisting CRM software to purchase.
In another survey, 25% audience wanted social media monitoring functionality in the CRM software. Different businesses, different use-cases! Here are some of the major benefits you get from equipment rental software when integrated with a CRM solution: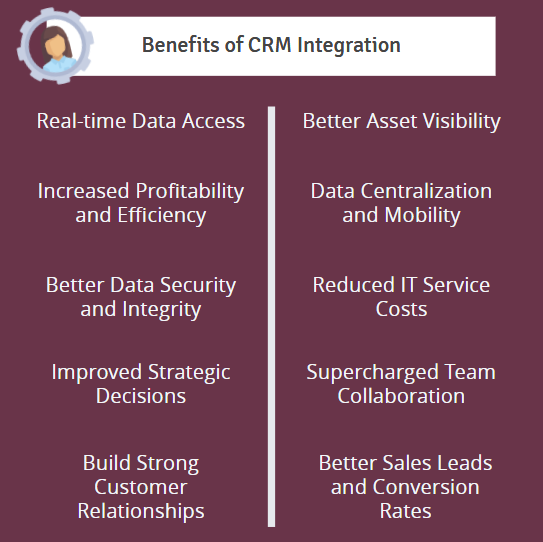 If you haven't integrated a CRM software with your online rental software yet, now is the best time to do it!
2. Accounting Software Integration
It's not uncommon for online rental software to be integrated with different accounting software. The two software solutions together can help you manage all your rental orders seamlessly.
Accounting software is definitely vital for businesses as monitoring cash flow in multiple channels has become super hard these days. The best thing about using online accounting software is that you don't have to call up your financial advisor every time to use a feature. The interface is user-friendly so you can easily learn your way around the usage. 
According to recent accounting software trends, many quality accounting solutions can help you track product inventory and provide real-time details on the amount of stock in hand. They automate inventory tracking even as the orders are processed.
Additionally, they can forecast when you are likely to be understocked so you can replenish items in advance. Thus, the equipment rental software integration with accounting software can provide accurate data and help save time too. Let your accountants focus on decision-making and let technology slave off instead.
Following are the benefits your business can gain from integrating accounting software with online rental software: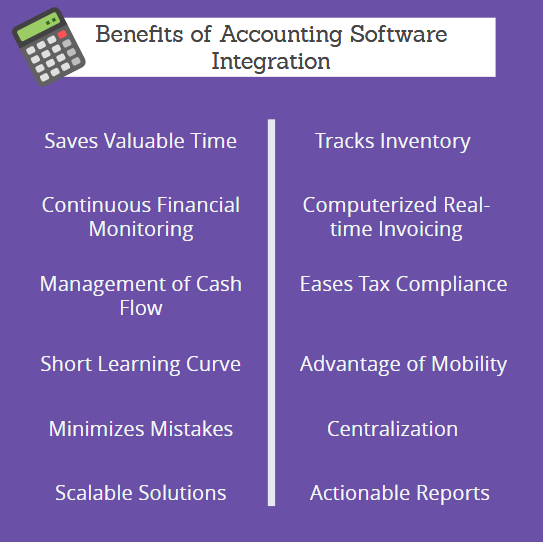 3. Document Management Software Integration
The method to store, disseminate, and organize documents electronically is called document management system. It's not necessary to have an all-inclusive document system integrated into your equipment rental software.
Equipment rental software comes with a basic document management module itself which allows it to store your documents and data on the cloud and enables you to upload or export that data to a third-party document management software as well.
Many companies today are still stuck with the idea of jotting down everything on paper and keep all that paper trail on shelves and boxes. What if a disaster hits your business? It's always a better idea to have all that business data saved online.
You can collaborate with your team members in the most effective manner and can allow them access to view documents when required. There's an increased level of security and you can standardize data on one platform rather than handling two software at a time.
Here are some of the benefits that a document solution – equipment rental software integration provides: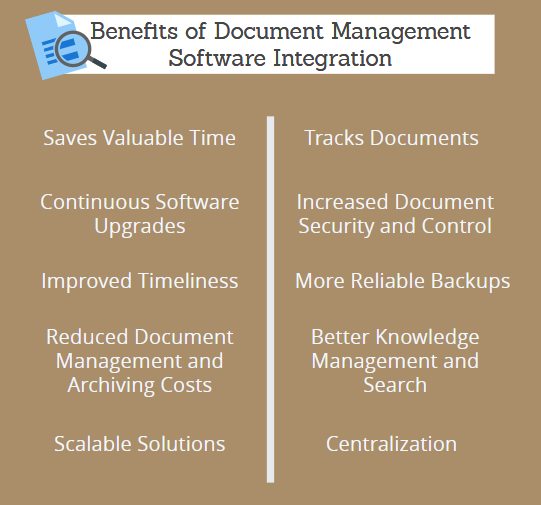 4. Multiple Payment Gateways Integration
All rental businesses make use of point-of-sale transactions. Equipment rental software integrated with POS solution helps businesses improve rental inventory management, bookings, invoicing, and customer relationships.
Businesses are opting for cloud-based services over traditional software mainly because of the way cloud-based software is deployed across the organization. In another survey in 2015, 25% of SMBs in the United States used cloud-hosted services to run their e-commerce systems.
Rental businesses need multiple payment gateways to provide the best rental experience to their customers. A POS that understands the importance of a seamless checkout process for businesses is not just useful but essential for your business.
You can integrate with multiple payment gateways to have a seamless POS experience with online rental software. You can also use a combination of these payment methods to experience better customer growth.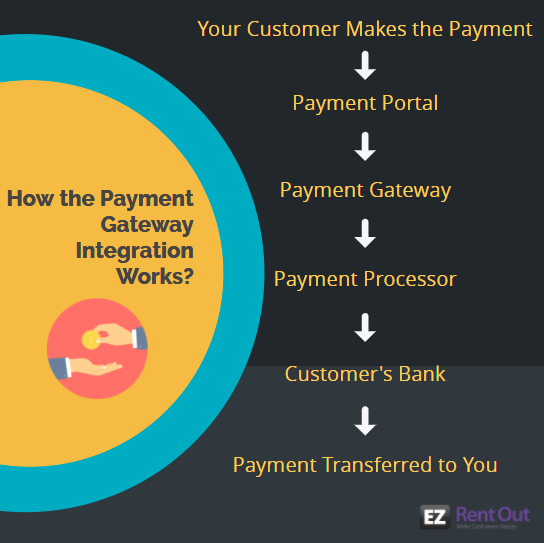 Read More: 5 must-have Rental Software features to harness Point of Sale
5. Active Directory Integration – SAML SSO or LDAP
A robust equipment rental solution enables businesses to use multiple login options to eliminate the case of remembering separate credentials when logging into a rental solution.
This happens when it allows you to integrate active directories with the solution e.g. SAML SSO, LDAP, Google Logins – are all part of the integration process. This integration allows users to use their business domains and login credentials to sign in without a hassle. This is especially useful when you have a company with more than 100 staff members.
Let's take Security Assertion Markup Language (SAML) as an example (an XML standard that enables a user to log in once to affiliated but separate websites).
SAML creates endpoints that give an organization's users a single URL to sign in and select the applications they are authorized to use. This provides an additional level of security and simplifies user authentication. A user can access applications like online rental software with a single click and can launch the app from an SSO portal.
In terms of security, SAML eliminates the use of passwords, centralizes access control, and prevents illegal or unnecessary access from former employees. Similar is the case when people integrate LDAP servers with rental software.
Here are reasons why you should integrate an active directory with online rental software: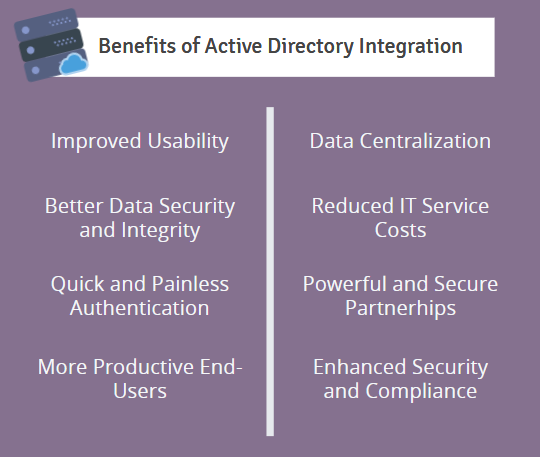 6. API Integration
An API is intended to help make the interaction between the provider and consumer more efficient and user-friendly. APIs are changing the way many companies conduct business. With a modern freestyle RESTful API, retailers and brands can connect to all mission-critical applications.
Here, the case is connecting to equipment rental software. An API integration produces a unified system where you can utilize technical and retail services, along with a centralized repository for rental management.
Access a rich selection of services that allow consumers to make use of multiple applications in tandem with each other. An efficient rental software solution will make it easier for you to not only connect to your system but also let you retrieve business data anytime, anywhere.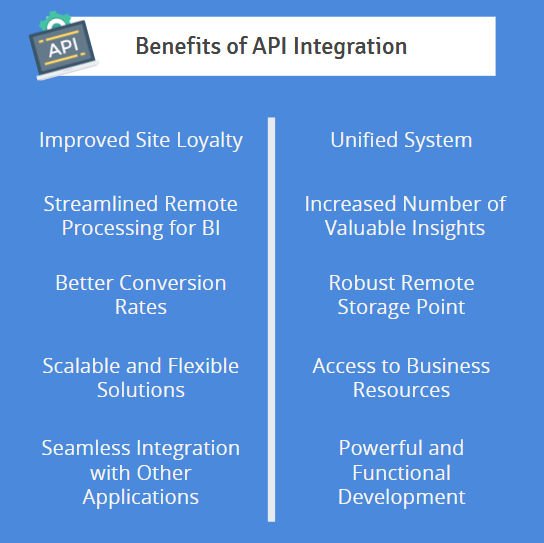 The Bottom Line
As businesses and firms look for ways to save time and money for developing new applications, third-party software tools and APIs make their job easy. This is also why they have become prevalent in the corporate world. All you need to do is look for the ones that best suit your business requirements.
Choose Equipment Rental Software that Integrates with Third Party Applications seamlessly!
Without a doubt, a retail and rental business comes with challenges and unique needs. A rental software that addresses these needs is not just useful — it's essential for your business.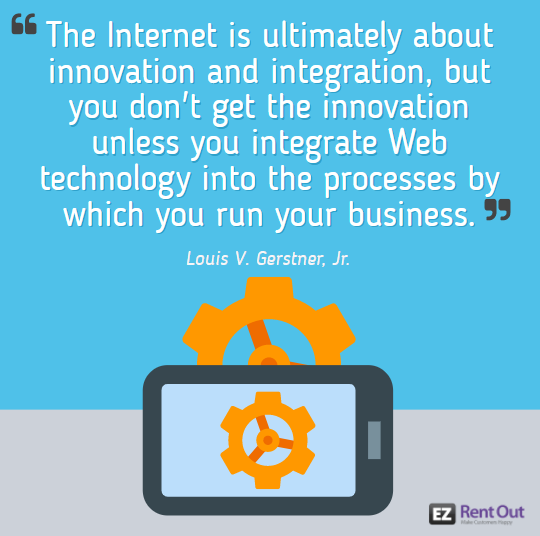 EZRentOut is the leading equipment rental software that comes with a bundle of awesome features making your rental experience even better.
Think your business is a bit too different to work with equipment rental software? No worries! We mold our solution to your workflows – the way you like it. EZRentOut comes with several different third-party integrations that might interest you!
For more assistance regarding our equipment rental software, drop us an email at support@ezrentout.com. Visit our knowledge base or blog for more support posts on our online rental software.

Related Posts
What makes the best online rental software?
Why Your Bike Rental Business Needs Online Rental Software/