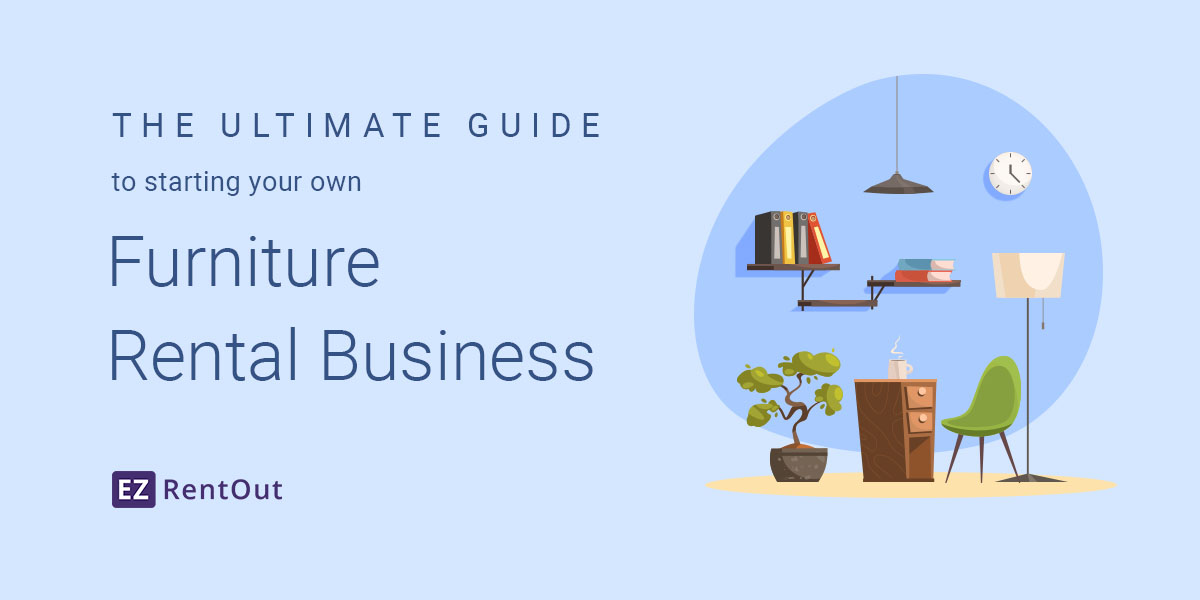 In an era where countless entrepreneurial projects are emerging, starting your own thing might seem frightening. Of every 100 new startups, 90 are destined to fail. This means that aspiring entrepreneurs needs to be very careful when looking for the right market to tap into.
Currently, furniture rentals is one of them.
Just how lucrative is the furniture rental industry?
Furniture rentals have seen a remarkable global growth of 1000% over the past 3 years and the industry is now estimated to value between 5 to 8 billion dollars.

This demand can be attributed to both the economic and environmental factors that shape the millennial generation. Economic instability in today's age has given rise to a "transient" living culture. The desire for home ownership is gradually decreasing. Most millennials now rent at least 12 different places before they purchase a house of their own.

This results in home furnishing being purchased and disposed of at a much, much higher rate. No wonder 9.7 trillion tons of furniture wound up in landfills by the end of 2015.
Consequently, some companies have cashed in on this economic instability and increasing concern towards the environment to re-brand furniture rentals as an affordable and eco-friendly option. Some of these include Feather, CORT, Aaron's and Fernish. They offer "flexible" furniture to an increasingly mobile metropolitan society.

However, with more than one-third of the US households renting houses, there's still a significant flexible furniture demand gap that needs to be fulfilled. And it only keeps getting bigger.
Go ahead and grab this low-hanging fruit!
The 13-step checklist for an ace furniture rental startup!
You might be thinking, "Well, great. This seems promising. But where do I even start?".
Here's where!
1. Conduct market research
Every new venture starts with market research. This enables entrepreneurs to gauge demand and evaluate business viability.

Analyzing your competition is also key. You need to see what the major players in the industry are offering and how you can position yourself against them. This helps you develop a competitive strategy and sets you apart from the rest.

With big-ticket furnishing items, it may not be wise to compete on the basis of price. So, you can leverage on aspects like quality, variety, delivery and assembly services, or flexibility in payments to stand out from your competing counterparts.

2. Select a niche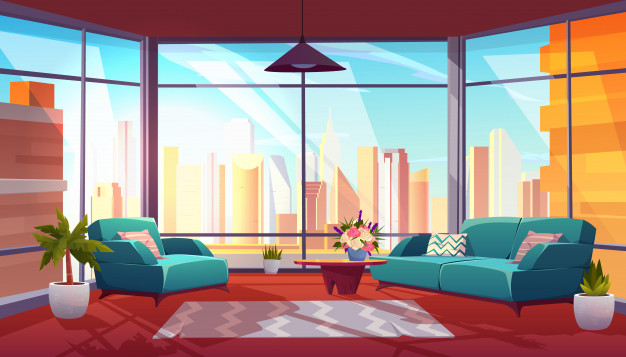 Next, you need to narrow down your target market segment.
You can either choose to offer furniture rentals for residential buildings, corporate offices or dormitories; or establish yourself as an all-in-one furniture rental solution. Choose from the following niches:

Basic and/or specialized home furniture
Outdoor furniture
Office furniture
Luxury furniture
Entertainment
A select niche helps to develop your marketing and supply chain operations around a particular target market. This translates into a more grounded business strategy. You can, of course, choose to expand into more niches as you grow.
3. List down your expected initial costs
It is important to take stock of the initial investment your business requires. This helps with sourcing adequate finances. Start off by listing down the different expenses that you're expected to incur.

These may include:
Business incorporation fees
Lease expenses for the office and warehouse space
The procurement cost of your rental fleet
Cost of developing and hosting a professional website
Branding and advertising expenses
Industry-specific license and permit fees
Log each of these costs in a spreadsheet and calculate their total to come up with the initial investment your furniture rental startup will need. It's now time to hunt for some capital!
4. Look for financing opportunities
All the expenses identified above sure demand lots of resources. Unless you're well-heeled already or have necessary savings in place, you need to look for credible financial sources.

You can either head to a bank or the Small Business Administration (SBA) for a loan to get your business up and running.
It is typically recommended to go for SBA loans. They are partially guaranteed by the government. For this reason, they have higher amounts, lower interest rates and longer repayment terms than conventional bank loans.

With a crop of new startups, many business incubators are in the game too. These are a significant financing body in the current entrepreneurial landscape. They can either give you funding or help cut down your costs by providing the necessary management training and office space.

Once you've decided where you want your investment capital to be financed from, it's time to take care of legal affairs.

5. Fulfill your legal requirements
Running a business without taking stock of legal requirements is like shooting yourself in the foot. To establish your furniture rental startup as a legal entity, you must first register your business with the state in which you intend to operate.

Most small startups prefer registering themselves as a Limited Liability Company (LLC). LLC business structure is suitable for small businesses as it protects the personal assets of owners from business debts and lawsuits. It also has a "pass-through" taxation structure which means your business earnings pass along to your personal earnings, and you're taxed on your personal income only.

Once you've registered your business, file for an Employee Identification Number (EIN). Think of it as the social security number for your business. It is issued by the US Internal Revenue Service (IRS) and helps you conduct your business lawfully in the United States.

You need an EIN to:
Open up a business bank account
Apply for permits and licenses
Hire employees and;
File taxes
Once registered, it's time to get down to real business.
6. Get a dedicated office space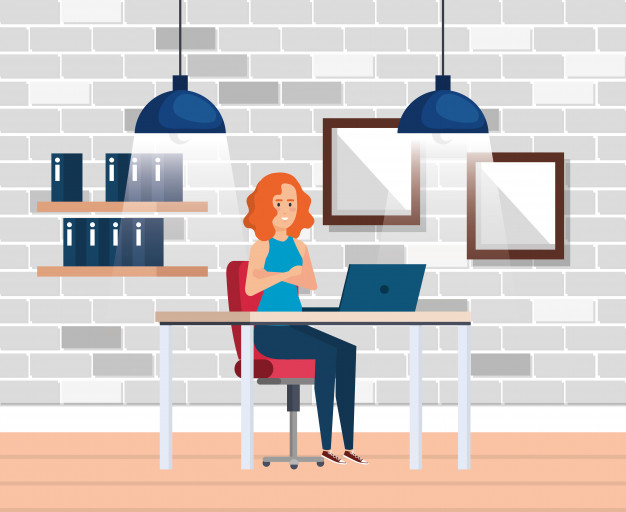 The next step is to get your furniture rental startup a physical workspace. You can, of course, choose to run the business from your own garage in the early days. However, it is recommended to have a dedicated office space.

It helps build your brand image and puts you out there in the market. Getting a physical retail store for your business means more visibility. People KNOW you exist!

In this pursuit, location is key. Here are some clues:
If your furniture rental startup rents out dormitory furniture used by students, pick an outlet near an educational institute.
If you plan to rent out office furniture items, it makes more sense to have a retail store in a commercial area where offices are rented.
Home furniture rentals store would have more demand in a residential community.
Purchasing an office space may often be precariously expensive. So you can try leasing a physical store in the location you have finalized.
Fun fact: Renting a store also goes with your own business model.
7. Get a warehouse for your fleet
It is practically impossible to display all the SKUs of your furniture rental items in a retail store. For this reason, you must get a warehouse to store part of your rental inventory that is not on display.

Here's a couple of things to consider while getting a warehouse space:
Stacking your furniture may damage it so make sure the warehouse is spacious enough to house all your rental fleet.
Check if the warehouse is infested with molds, termites or rodents of any kind. Get mold remediation or a pest control done if this is the case.
Big-ticket furniture items are prone to theft or burglary so make sure you have implemented adequate security measures. Install security cameras and smart locks. Hire guards if necessary.
It is also crucial to get your warehouse property insured. Make sure the plan covers your warehouse building and all the associated furniture items against instances of fire, theft, and natural disasters.
8. Source your rental fleet
Now that you have a warehouse, it's time to load it up!
When it comes to purchasing furniture, there are a variety of vendors you can pick from.

You can either choose to partner with low-cost wholesalers that give bulk discounts on their products. If you wish to rent upscale items at premium prices, you can even buy your rental inventory from high-quality retailers like West Elm and Pottery Barn.

Another option you can go for is second-hand furniture items. They are light on the pocket and can always be refurbished to look and function exactly as if they were new.
However, dealing with refurbished inventory can be a tricky business. You need to be watchful of broken hinges, chipped off edges, stained upholstery or faded furniture polish. It's also imperative for customers to know upfront that your products are refurbished.

These checks must not only be restricted to the start of the purchase cycle.
Check your items every time after they have been returned by a customer. Get them serviced to make sure they are squeaky clean before they are leased again. Customers prefer a 'just out of the store' look and may even pay you more for impressive quality!

Read More: 10 Rental Business Ideas to Invest in Right Now
9. Set up a pricing strategy
Buying and maintaining furniture items is expensive. So you need to be smart with your pricing strategy. To keep your business afloat, find the sweet spot that helps you break even in a timely manner.
Set up your profit margins by cashing in on aspects like quality, delivery, service, and variety.

If you offer furniture assembly and shipping services, make sure to add those to customer bills too. You can also charge customers for security deposits to ensure your furniture remains in good shape for as long as it's rented.
Effective rental pricing also helps set your business apart from the competitors. This brings us to competitors. Never keep them out of the equation when you're working on your rental rates.
10. Outsource logistics services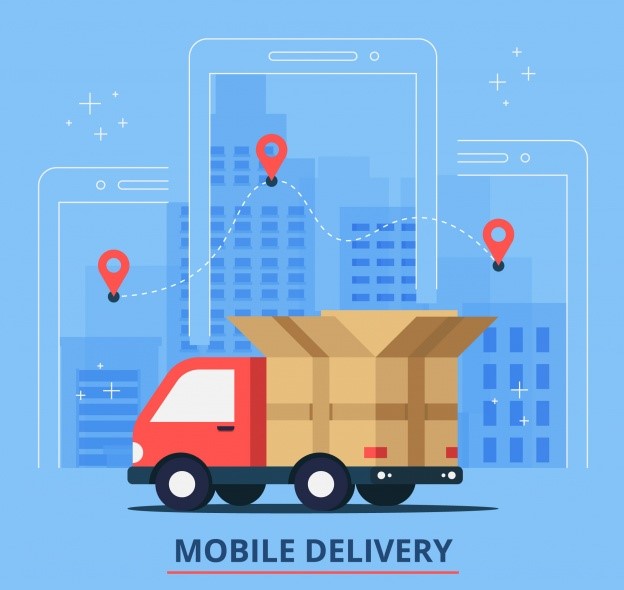 Renting furniture to customers means you might need to haul it to their doorsteps. This calls for helping hands. It is costly to buy moving trucks in the early days of your business. For this reason, you can hire a logistics company to offer shipping services to your customers.

Most logistics companies offer a team of skilled workers for handling, loading and assembling your equipment. This ensures that your furniture is always in the right hands.

However, once your business has picked up, you can even purchase a moving truck and build your hauling fleet as you go.
11. Implement furniture rental software
Perhaps the most vital part of your business, this step needs serious consideration. It is no surprise that any startup struggles with maintaining control over its assets. This is an ever-present issue for furniture rental startups.

They're often not only short-staffed but also have to contend with tracking multiple furniture items of varied types. Add to this, keeping tabs on different orders, customers, vendors, service events and delivery routes. Keeping a bird's eye view on all aspects of a business may get quite daunting.

This is where a dedicated furniture rental software solution comes in. It offers the following features to take your operations up a notch.
Inventory tracking: A centralized database keeps a log of your entire inventory. You can use it to view availability, stock quantity, and maintenance status of your items.
Online storefront: An interactive online store helps you publish your rental catalog online. This makes it easier for customers to find you and place orders for furniture on the web.
Order management: A smart orders module enables you to create, manage and update online and offline orders. It integrates with your inventory database and updates your stock real-time as you rent out furniture.
Easy invoicing: With this feature, you can design and email professional invoices to your customers and keep tabs on your payments.
Faster payments: Furniture rental software integrates with multiple payment gateways so you can instantly charge your customers for payments via credit cards.
Furniture rental software integrates all functions of your business, from asset management to payment tracking. With it by your side, you have complete oversight of your business. It automates all your process and keeps your running costs to a minimum.
12. Draft thorough rental agreements
Renting big-ticket furniture items to customers can be risky. Since customers don't own these items, they may never take responsibility for using them well. This makes it critical to have well-drafted rental agreements in place.

They act as legal proof for the transaction in question and bind the renter and the rentee to specific rules regarding payment terms and use of rental items.

Here are some basic things a typical rental agreement includes:
Names of the renter and the rentee
List of rented items
Total rental fee
Rental duration
Payment terms
Usage terms
Damage or late return policies
A comprehensive rental agreement keeps conflicts at bay and helps maintain harmonious relations with your customers. You can get a legal professional to assist you with drafting a rental agreement if you wish.
13. Extensively promote your furniture rental startup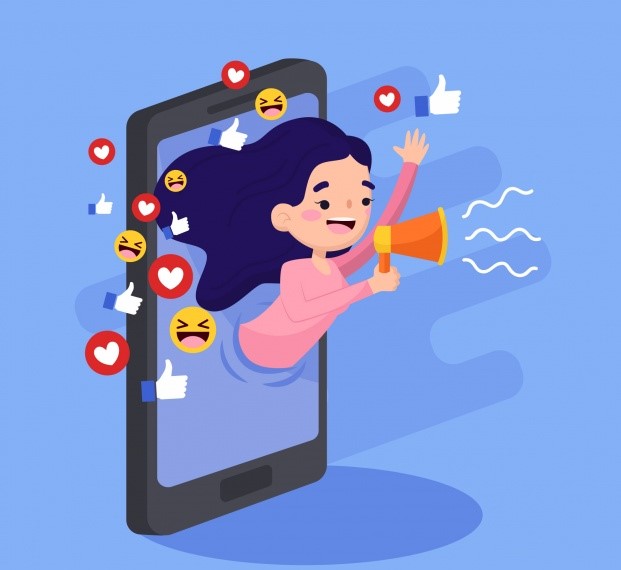 Running a business is futile if your target market doesn't hear about it. Unless people know about your furniture rental startup, they won't buy what it offers.
Incompetent marketing can really push your business further down into obscurity. This means no sales, a poor bottom line and you're eventually out of the market.
You can obviously get your friends and family involved and start with the "natural" word-of-mouth marketing. While you get any customers through that, it is important to consider other promotional techniques too.
Depending on your budget:
Develop an attractive website for your business. Mention your business's story and how it came to be. Story-telling works like magic!
Set up an online storefront and link it with your website.

Start blogging about recent trends in the furnishing and interior design industry, and how-to articles and videos.
Allow online visitors to sign up for monthly newsletters and offer promotional deals to them.
Share your story on Facebook, Twitter, Pinterest and the like! Most millennials were raised on social media so don't keep that out of the equation.
Build online communities that support the economic and eco-friendly transient living culture and get your business more traction.
Use paid search advertising or get design influencers on board to promote your business.
Promote your furniture rental startup well so your market share doesn't slip to your competitors.
Read More: The Ultimate Checklist for Launching a Rental Startup
Pro tip: Adopt a rent-to-own business model!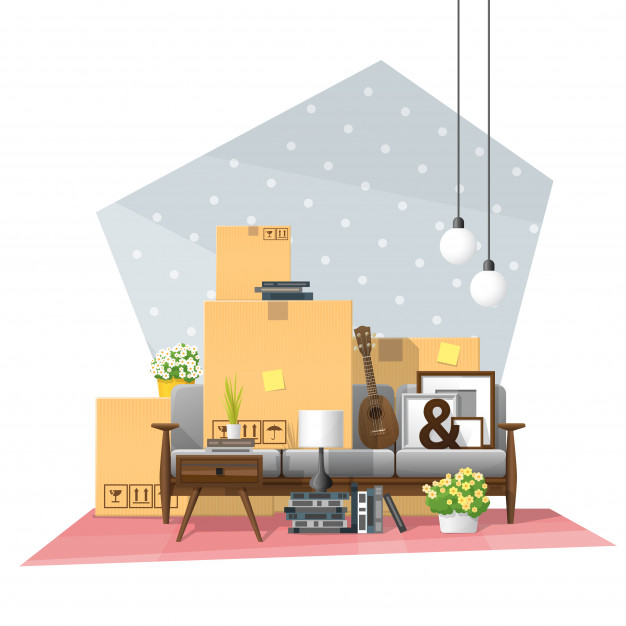 What keeps people from purchasing furniture is the high cost associated with it. Be customer-centric and create a path of ownership for them.

You can adopt a rent-to-own business model. This way your customers can pay monthly rental fees for a furniture item till its cost is covered. They can then choose whether they want the ownership rights of the item transferred to them or not.

It just makes the whole idea of furnishing easier. There are no strings attached! If your customers wish to return an item, good enough. If they wish to keep it, you don't mind giving it away as long as you've been compensated.

Furniture rental is a lucrative industry. There's a huge demand gap that still needs to be catered to. With all the right moves mentioned above, you can get your business to the right place and get toe-to-toe with the big guys in no time. Go ahead and make your mark then. Happy renting!
Read more: Grow Your Rental Business With Rental Scheduling Software
About EZRentOut
We are a cloud based furniture rental system that offers furniture rental businesses seamless rental management. It also comes with a host of other features like asset tracking, maintenance management, a customized webstore, and much more. Try us out today!

Join the Conversation: Twitter | Facebook | LinkedIn