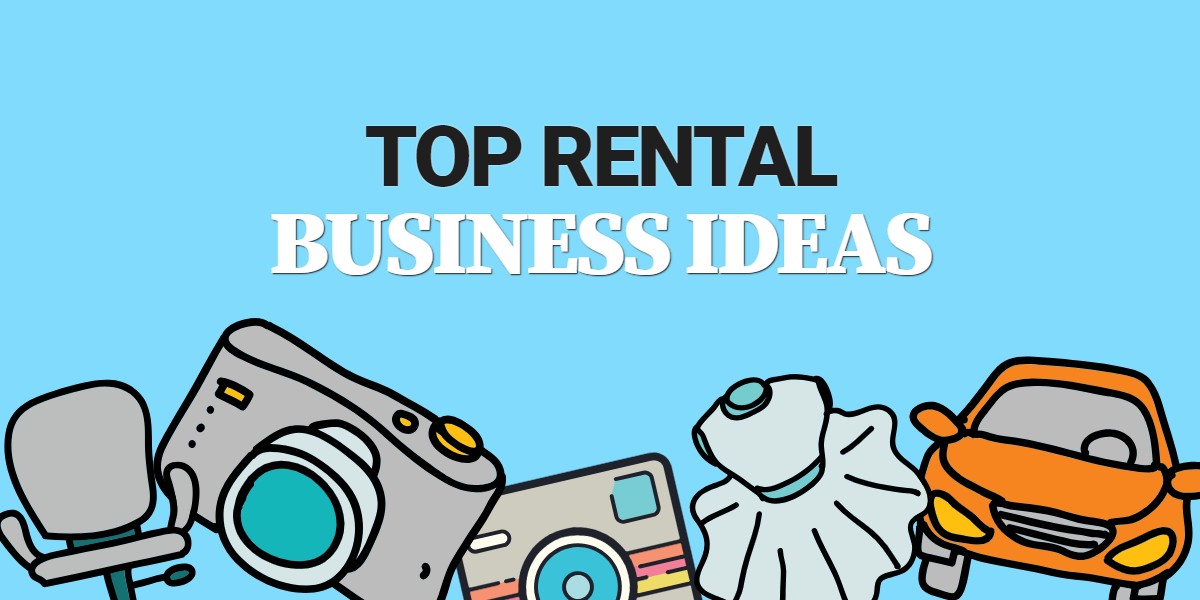 Rental ideas gaining momentum this year
Rental businesses have become an extremely lucrative investment in this day and age. Gone are the times when people only rented out items they couldn't afford otherwise. Today, you can find a rental alternative for nearly every retail item under the sky! Consumers now prefer convenience and value for money over ownership.
With more and more people adopting this lifestyle, the rental industry continues to grow rapidly. Here is our pick of the top rental business ideas that entrepreneurs can explore in 2018.
Not everyone can afford to buy a $40000 recreational vehicle but they can spare a few hundred dollars to rent one for a limited duration. And why buy something when you can rent it for your desired time and pay much less in fees? According to the Journal of Consumer Research, consumers want access to goods and prefer to pay for the experience of temporarily accessing them rather than buying and owning things.
Due to this shift in consumer priorities, rental companies now enjoy substantial profit margins from their investments. And so can you!
1. Party supplies rental business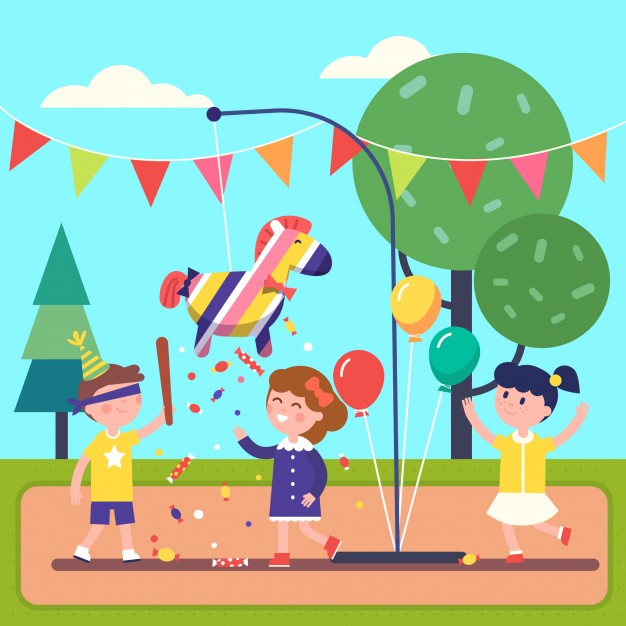 How frequently do you attend events? Most people host only a handful of parties a year, from birthday celebrations to formal dinners. Hoarding the supplies that might be only used twice or thrice times a year can be very costly.
This is why people prefer to rent party supplies like tents, catering equipment, chairs, and other party related items. Buying such items just means spending a lot of money that could be used for more important things. Hoarding things you will not use often also takes up a lot of storage space.
With automation taking over rental businesses, applications for party rental management have made executing events as easy as cake!
Are you all about planning and creativity? Consider starting your very own party supplies and event planning business!
2. Equipment and tool rental business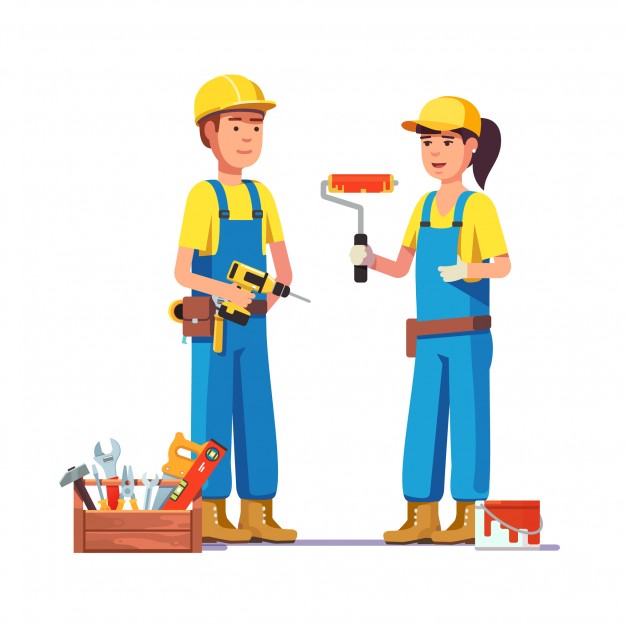 This industry has been very profitable for investors. As per a study, the equipment rental market size is going to rise from 49.4 billion U.S dollars in 2017 to 59.4 billion U.S dollar in 2021. Whereas, the general tool rental is predicted to grow at a compound annual growth rate (CAGR) 6.1 percent.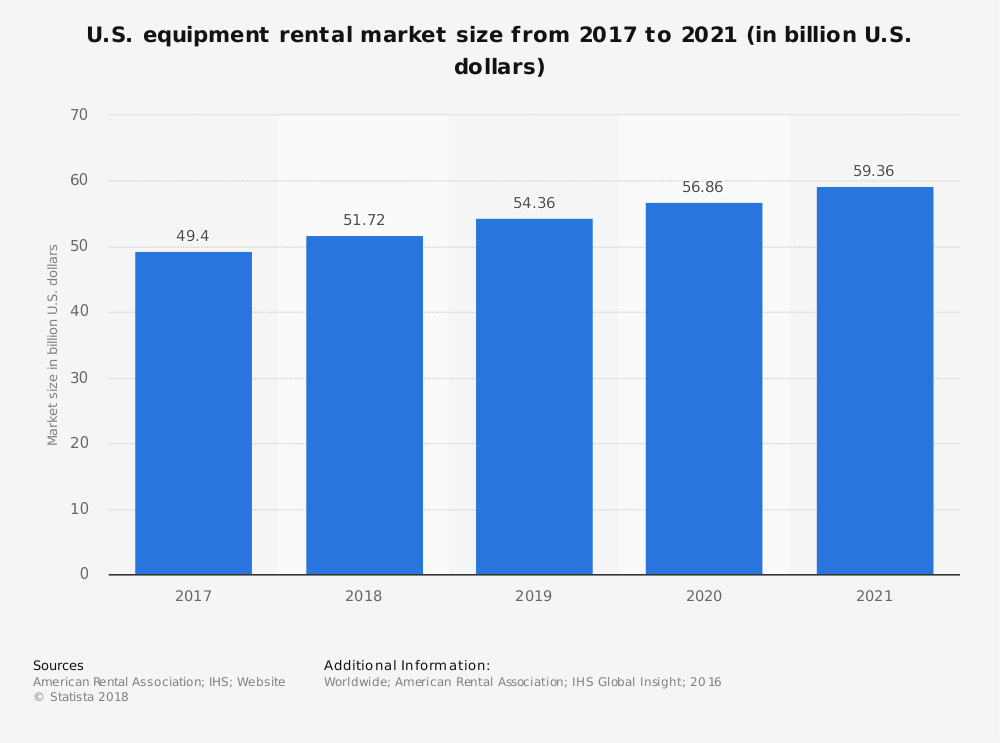 Tool and equipment rental companies help businesses rent out items that usually involve activities around builders and contractors. They rent out heavy equipment like cranes, backhoes, and bulldozers to private companies along with small equipment like forklifts, lawn mowers, and pressure washers.
Equipment rentals require huge investment because of the machinery but also experience high-profit margins. Since nearly everyone now owns a smartphone, equipment rentals make the most of this surge of technology by offering equipment rental apps.
3. Computer and mobile rentals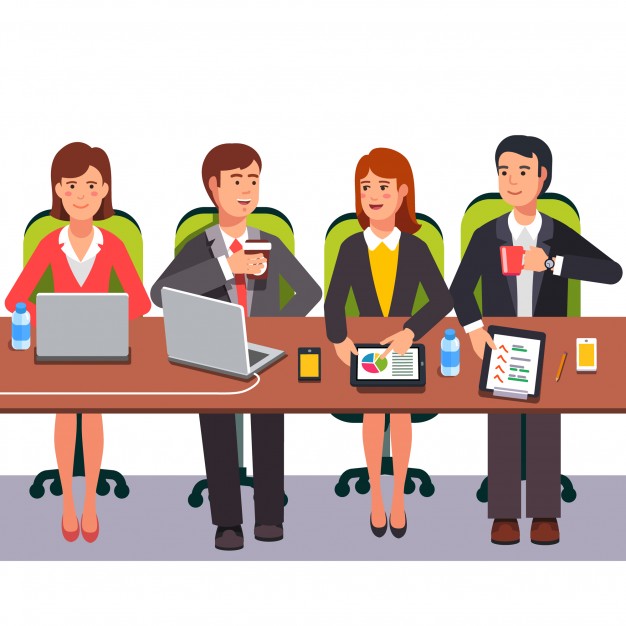 Technology has invaded nearly all aspects of our lives, so much so that even businesses and educational institutes now use technology for most of their functions. With exceptional device specifications come hefty price points but with the facility of renting, everyone is a winner.
Consumers can enjoy the best features available in the market without having to empty their pockets, and rental companies get more business.
Both corporate companies and individuals opt for renting out gadgets and use them for a certain time period. Students or businesses love to rent computers with advanced specs in order to complete a certain project or improve their efficiency.
If you are a tech geek, invest in a rental business that you enjoy!
4. Rent-a-car business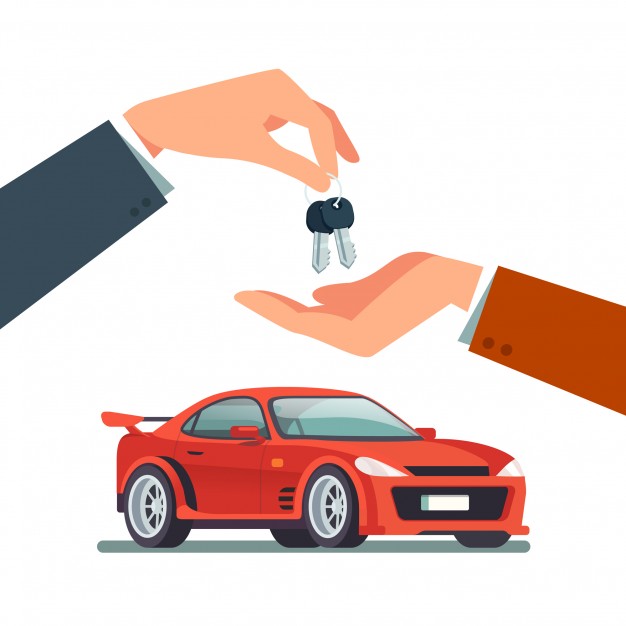 Most people know how to drive but a lot of them cannot afford to buy a car and some just want to avoid driving through horrendous city traffic.
The car rental business has grown considerably in the last ten years. Several people prefer renting out cars when they cannot afford to buy one, require traveling long distances, live in busy areas with heavy traffic, or to use for their car-hailing business (like Uber).
Additionally, there are also companies that rent special vehicles like towing vans, ambulances, cranes, and trucks sporadically. The cost of purchasing and maintaining specialized vehicles is exorbitant. Not to forget, maintenance is time-consuming and leads to downtime for businesses.
Rental companies take care of all that and ensure customers use the service comfortably without having to worry about anything else. They also make sizable profits while they are at it!
Launch your own car rental and feature apps that let customers request a vehicle immediately or book it in advance for a specific date and time. Support payments by both credit card and cash so you can quickly become the go-to company for your customers!
5. Furniture rental business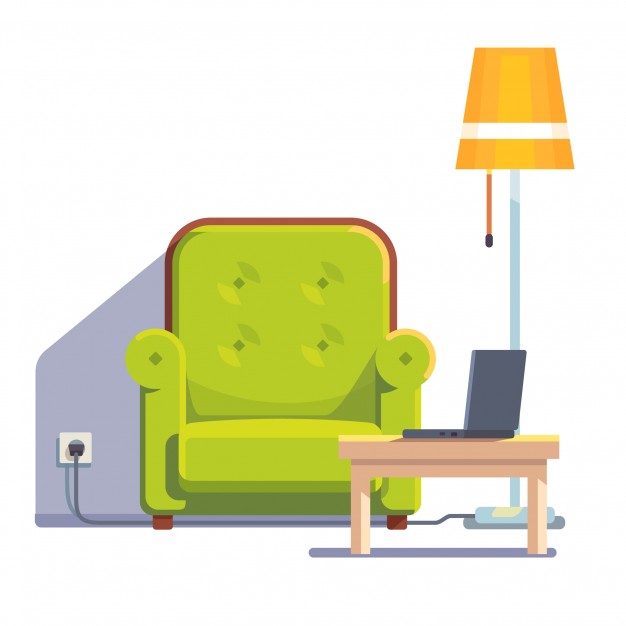 In this unsteady economy, people are forced to move houses frequently. Dragging all your furniture every time you move makes little sense. For this reason, furniture rentals are quickly becoming the go-to solution.
Furniture is expensive. Renting is cheaper. And there's no commitment! People return sofa sets when they tire of them or when it's time to move. They're also a great fit for parties!
Furniture rentals also rent out office furniture to both small and large businesses. They are highly recommended for social events and business exhibitions.
All this is translating into a consistent rise in demand. If you want to make the most of it, read our complete 13-step furniture rental startup guide to start your own venture!
6. Costume and props rental business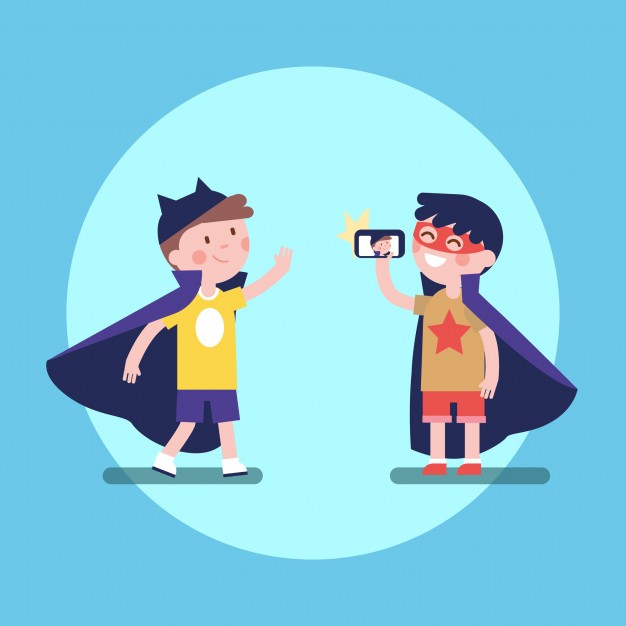 Coming to our favorite on this list of rental business ideas! Costume rental businesses rent character costumes, formal dresses, party wear, and other less frequently worn items.
These setups don't require a lot of investment, can be launched right from your home, and are easy to expand. Rent out costumes to schools, theater groups, and production houses. People also turn to these companies for weddings, parties, and Halloween. Why pay a fortune for an outfit you'll only wear once anyway? Celebrities will relate!
If you think fashion is your thing, use our guide to learn how to start your own costume rental!
7. Camera rentals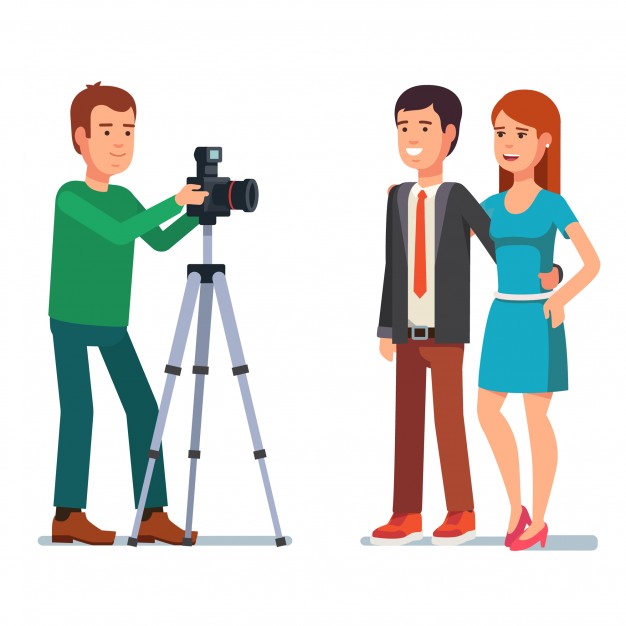 Most of the shutterbugs probably know about this one. Wedding photographers, short filmmakers, media students, and many others rent out cameras frequently.
Full-time photographers taking pictures every day might invest in expensive camera equipment but everyone else would rather just rent it out. That's because camera equipment is expensive and is used sporadically.
On the other hand, camera rentals are easy on the pocket and provide the same benefits. Customers (including professionals!) also like to rent out high-end gear, like drones and expensive lens, that they cannot afford otherwise.
But how to be really good at it? Brainstorm on how to launch your camera rental business. Offer bulk discounts, loyalty points, and coupons for long-term rentals. That way, you can easily increase the uptime of your rentals.
8. Stroller and mini electric car rentals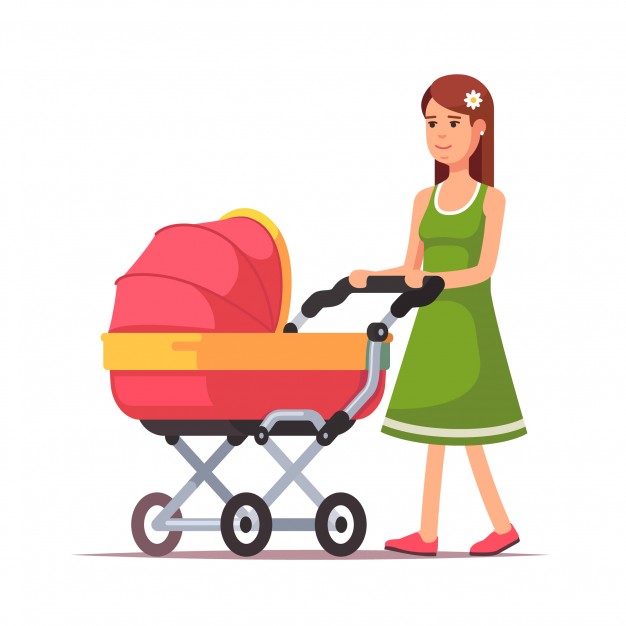 A stroller rental business is one of the most clever rental business ideas. This specially caters to places like theme parks, huge malls, and zoos. It can be a hassle to bring along a stroller on a family day out to a theme park. Add to that the fact that these places cover vast areas! So kids tend to get tired of walking.
Pro tip: They also double up as shopping carts when not being used by a child so customers find them super handy!
Places like Disneyland are huge and renting a stroller in this place is a profitable business. If not toddlers, then young kids love riding mini electric cars on their own. A single stroller rental currently costs $15 per day in theme parks, and a double costs $31 per day.
You know where we're going with this, right? There are so many great avenues to launch this business in – like parks, malls, and recreational centers. Launch this idea from our list of rental business ideas if you live close to such a location!

9. Ski rentals
There used to be a time when only beginners would rent skis. But with the increasing costs of skiing equipment and winter vacations, most people are opting to rent their skis. This does make more sense, since why would people want to buy skis that they'll use once or twice a year and then leave them in their garage.
So if you're passionate about skiing or such winter sports, you can easily tap into this market with your own ski rental business.
The most crucial step of opening a ski rental business is the location. You need to place yourself near a popular skiing resort. Other good locations include the base of the ski hill and the last town before the resort.
When it comes to skiing equipment, there are snowboards and skis of course, but there is much more as well. These include boots, goggles, helmets, ski suits, socks, etc. You can choose to stock such items too if you want to diversify your rental offering.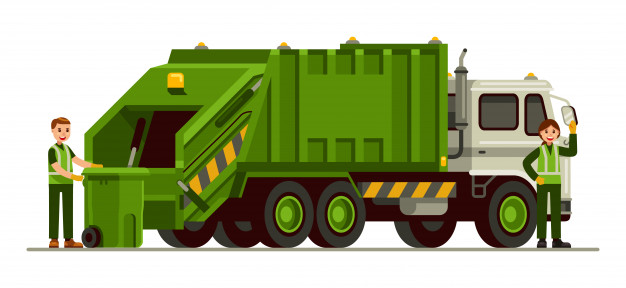 10. Dumpster rentals
On a day-to-day basis, the normal trash can is fine to store your garbage. But what happens when you're undergoing renovations, moving or just doing some spring cleaning? You'll have a lot of stuff to get rid of. And your trash can certainly won't get the job done.
If only you could rent a dumpster to easily trash your junk.
That's exactly what thousands of people think whenever they have a lot of trash to dispose of. You can provide a solution with your dumpster rental business! While dumpster rental doesn't really scream "glamorous", it's still a considerably profitable business.
There's also an ample demand for the business because it offers convenient waste management, it's cheaper and helps save time.
How can you better manage your rental business?
Now that you are equipped with the top rental business ideas, starting off the right way is the next big step. While investing in a rental company can seem like the ideal venture, the competition is intense.
To distinguish yourself as a market leader, an entrepreneur should focus on boosting efficiency and offering the best value to their customers.
1. Consolidate inventory list
Organize your rental inventory by using software that offers simple import functionality. Bring your entire inventory data to one place and ensure it is updated in real-time. This single list should be made available to all employees so they can use it to check availability and track items that have been rented out, sold off, or are in repair.
Put an end to inaccurate stock counts, duplicated lists, and frustrated customers and staff members with a well-maintained inventory list.
2. Use the right management tool
Do you think you are on top of your rental inventory just because you have a well-maintained spreadsheet? Your whiteboard might show the 'to-dos' of the next few days but you cannot predict your stock levels if a customer wants to make an advance booking for the next month.
With cloud rental software, all your rental data is saved into one database and can be updated in real-time by the staff. No matter the duration of your rentals, a software solution will completely streamline your end-to-end rental operations.
With the right rental management tool, you can keep track of the location, availability, customer, and the due date of your rental. Having a real-time status of your inventory from any smart device will allow you to effectively grow your business. It will also help you make strategic decisions and expand so you can explore other rental business ideas as well!
3. Make sure your rental terms are crystal clear
Take out some time to communicate the terms and conditions of a rental to your customer. Rent out and return dates should be clearly mentioned. Define acceptable wear and tear and the penalties applicable in case of any damage or loss.
Consumer-centric companies also facilitate customers by explaining product usage to them and provide adequate customer service details in the event of faulty deliveries. Extensively lay out the rental terms and ensure your customer agrees with them. Get the signatures in a timely manner!
4. Take care of your taxes!
It might come as a surprise but a lot of people still don't know that rentals are taxed almost exactly like sales. It is very important to know the applicable taxes in your locality because they vary according to state and city, both!
And not every rental transaction will be taxed. You need to single out customers, companies, and items that are tax-exempt. For more thorough instructions on filing your rental sales tax, read this guide on Rental Sales Tax.
So there you have it, the best rental business ideas and how to implement them the right way. Having the right processes in place is the only way to propel your business to success.
Share your favorite rental business ideas with us!
EZRentOut's online rental software helps thousands of businesses manage rental orders, track equipment, improve customer satisfaction, and streamline processes all over the world.
You can try out our equipment rental software by signing up today for a free 15-day trial. For more assistance, drop us an email at support@ezrentout.com.
Join the Conversation:  Twitter | Facebook