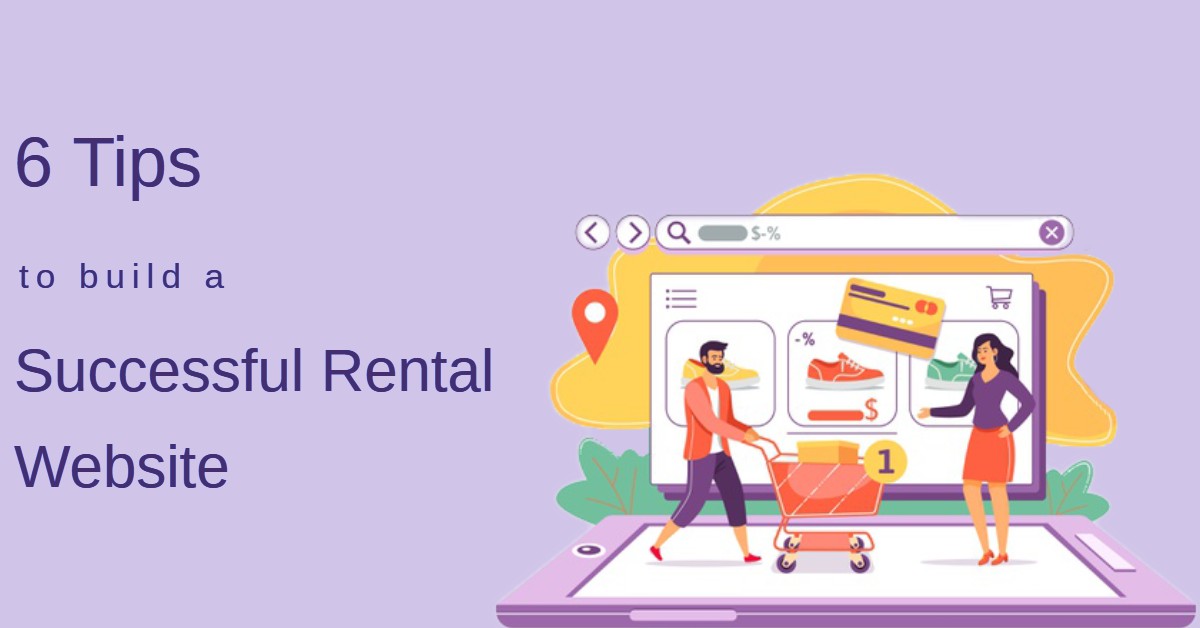 An estimated 1.8 billion people shop online globally. This means if your rental business doesn't have an online store, you're missing out on a huge market and big profits. Give customers 24-hour access to your rental stock to maximize sales.
Your online rental store has to do more than just show customers your products and their prices. Here are six practical tips to help you design and execute a successful online rental store. Implement these and you will be a step closer to a high-performing online storefront.
1. Feature high-quality product images
The most crucial part of any online rental store is to showcase the products. Hire a professional photographer who will provide high-quality images that aren't taken by an amateur. The pictures must be well-lit and emphasize the 'good side' of your products.
If you add pictures to your online store, this will greatly diminish the number of customer queries. This saves time which your employees can use to focus on other areas of the business.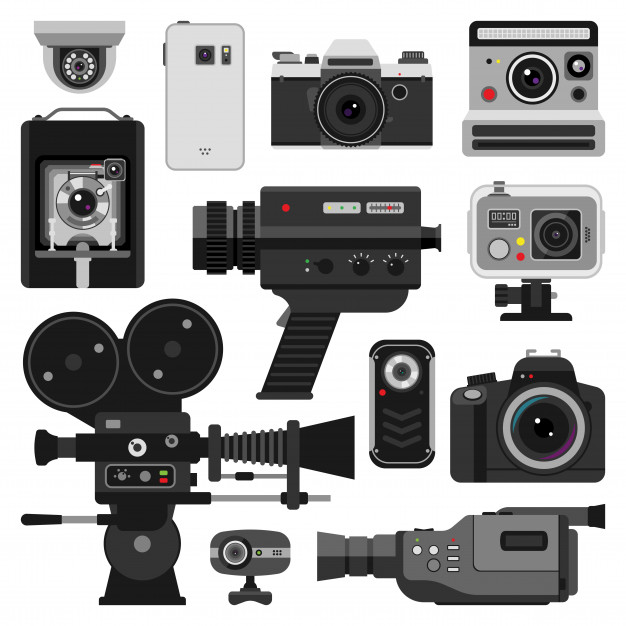 Don't forget to provide all the relevant information with the images. For example, if you bundle certain items and rent them together, provide pictures of all the included items under the bundle name.
2. Keep the design simple and easy to navigate
A common fallacy these days is that a site needs more – more pictures, more information, more of everything. In most cases, this only creates confusion. If your online rental store is cluttered or difficult, such a website discourages customers from going any further. The online rental store needs to be simple to navigate or customers will quickly leave.
Value your customers' time and help them find what they need/want easily. Let's start with the navigation menu. You don't have to mention everything here. Just specify the broad categories that are of interest to your customers.
Keep the headings short and readable. This menu is also a great place to add other important information such as 'About Us' and 'Contact Us'.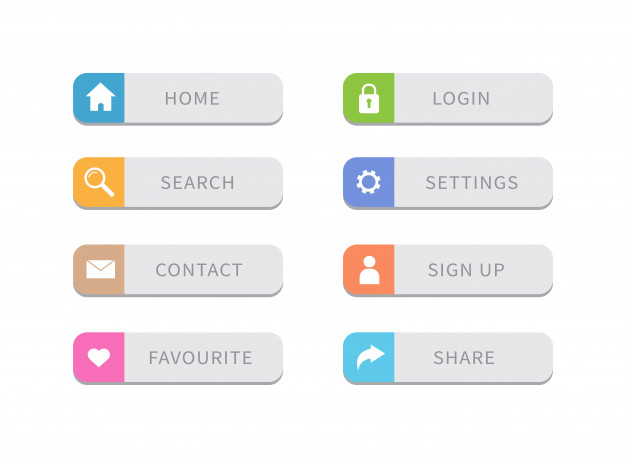 Simple navigation doesn't end with the menu. Another way to simplify navigation is through categorization. Break down larger categories such as 'Photo Gear' into smaller category cards like 'Cameras' and 'Lenses'. Create logical categories and don't frustrate customers with irrelevant information.
3. Provide item recommendations
Upselling includes suggesting related items to customers and is a great way to increase profits. Most online stores put this tactic to use and you might have fallen prey to it yourself. A common example of upselling is Amazon's 'frequently bought together'.
Suggesting relevant items based on a customer's profile and purchases is a common feature of online stores. Here's why: the customer is already making purchases and they came to your online rental store clearly looking for something. If they add an item to their cart you know their intent.
This is a good time to recommend other related items that would interest them. Given the ease of purchase and their current intent, they may rationalize the purchase which means more sales for you.
Sometimes, your customers don't really know what they're looking for. For example, an amateur photographer wants to rent a DSLR camera for a wedding he's covering. Typically, he would also need a stabilizer and a flash.
If your store is configured to suggest related items, then you can assist a customer and also increase sales at the same time. Customers are not always aware of all the available accessories your store provides. With item recommendations, you can increase awareness about all the products you rent out.
Read More: Streamline Rental Orders with Item Recommendations For Orders
4. Make the rental process easy
Let's focus on the rental process now. The customer looks up an item and likes it. However, there is no mention of a rental rate. When the customer clicks 'Add to Cart', a popup explains that the item is unavailable. Now one of two things can happen. Either the customer calls you to ask multiple questions or they just abandon your website.
In both cases, you have a dissatisfied customer. Also, chances are you have also lost a sale.
Make the rental process easy. High-frequency buttons such as 'Rent' or 'Add to Cart' should be easy to find. Next, provide all pertinent information, such as rental rate and availability, etc. Here's a tip! Adopting a robust rental software will ensure that the information on your online rental store is accurate, up-to-date, and automated.
For example, you can automate price calculation for an item(s) based on the rental duration. You can set up a conflict-free reservation so a single item is never double booked.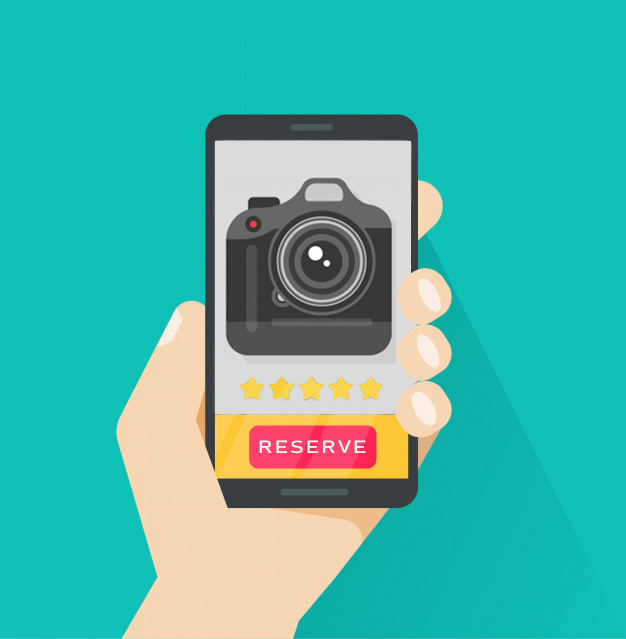 This will save your team from answering customer calls and emails! It will also ensure that most people actually complete the rental process. Provide a top-notch customer experience so customers don't turn away because of small inconveniences.
5. Add valuable content and resources
Offer your customers information and tips that enhance their shopping experience. Add a blog or offer guides on equipment. For example, if you rent AV equipment, publish a guide on how to optimize the use of a particular camera, tips on how to get the best photos, and more.
Ensure that the information adds value for your customer. For example, your target audience may benefit from:
Instructions
Reviews
Product comparisons
Depending on resources, you can also create unboxing videos and tutorials. Visual content is easy to consume and increases engagement. Provide a comprehensive shopping experience so your customers don't have to look anywhere else for help.
6. Restrict yourself to necessary data
When the customer is finally almost done with the checkout process, the last thing they need is a lengthy form to fill out. Of course, you need to collect relevant information from the customer to aid in the process. However, keep it short and sweet. Here's a list of the basic stuff you need to fulfill any order:
Full name
Email address
Address
Phone number
For the most part, this is all you need. So don't clutter the form by adding fields you don't need. This will only irk the customer and hog your employees' time by having them sift through unnecessary data.
Bonus tip: connect with leading rental software EZRentOut!
To streamline online orders, you need to connect your online rental store with the right software. EZRentOut is the leading cloud based equipment rental software with specialized features to help you optimize rentals for different customer segments. Use our mobile app to create and process orders anywhere, anytime!
You can try us out by signing up today for a free 15-day trial. For more assistance, drop us an email at support@ezrentout.com.