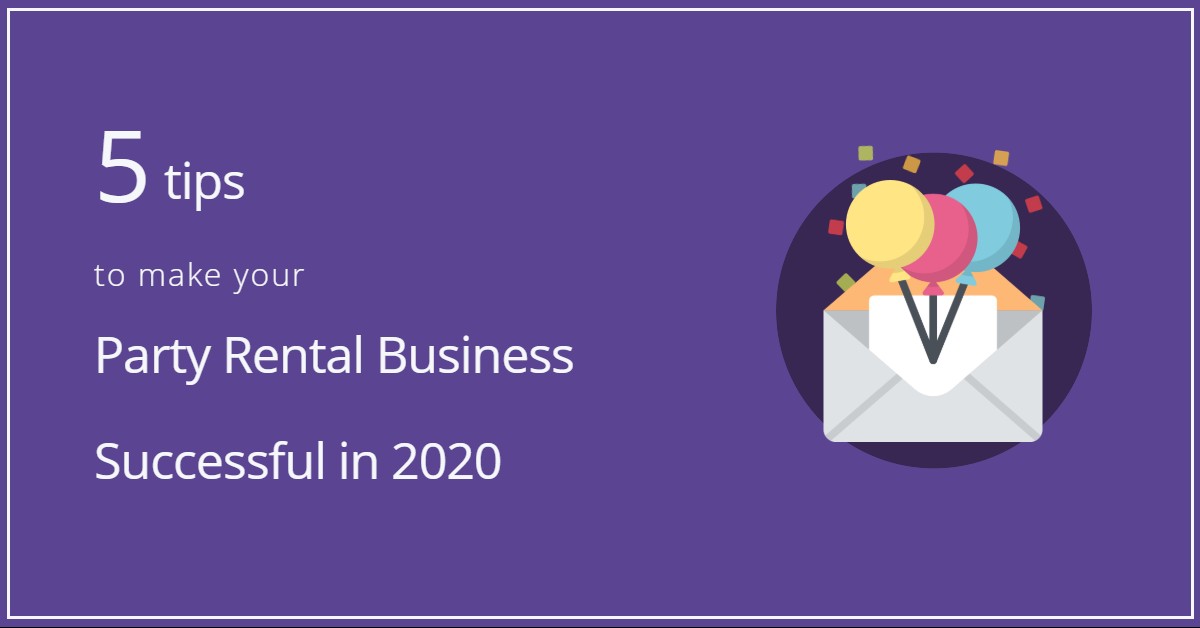 If you are in the party rental business then you know it's no party. Like all businesses, the key to success is hard work and daily dedication to your customers – no shortcuts. Also, it is a competitive market with increasingly innovative ideas propelling businesses to success. So how do you create an impact?
Whether you are new and looking to make your place in the market, or trying to take your business to the next level, you are likely to face multiple challenges.
Here are five tips that can help your party rental business achieve success in 2020.
1. Build a strong online presence
The business world is evolving quickly and it's important for you to respond to these changes. One key area is to think beyond brick and mortar and establish a strong online presence. With 4.48 billion active internet users, this will help you reach a larger audience and increase brand awareness.
An online store helps your customers find you easily, browse your catalog and place orders accordingly. There are several things you need to keep in mind when designing your website.
Ensure that all the important information is easily available and customers don't have to look for it. This includes business hours, contact information, shipping terms, rental agreement, etc. Moreover, your site should be easy to navigate. Don't cluster the website with too much information. Keep it simple.
Once you have set up your online store, join relevant social media forums such as Instagram and Pinterest. These are important because they get a lot of traffic for party rental ideas.
An established social media presence creates brand value and credibility. The more followers you have, the more credible you are. Whenever a new client comes across your profile, they check your number of followers before deciding to trust you with their order. This is why you should engage your customers online by regularly uploading value-adding posts.
2. Offer discounts to increase customer loyalty
Nurture customer relationships by offering discounts. However, if you don't implement discounts correctly, this technique can quickly backfire. Want to offer discounts but don't know how? Let's start by asking the question, "why even offer discounts"? Here's why you should:
Increases number of conversions
Enhances customer acquisition
Increases customer loyalty
Discounts are also a great marketing opportunity. There are different types of discounts that you can offer. Here are the most common ones:
1. Percentage based discount
Take a certain percentage off of the total amount a customer is paying. You don't even have to offer the discount with each purchase. Instead, use it sparingly. For example, offer a 15% discount off the total for new customers, or 10% off for a regular customer who has rented out items more than 5 times. You can also offer a discount to customers renting out items in bulk.
2. Free gift
Everyone loves a free gift! Your customers will enjoy the experience of getting something for nothing. It establishes the customer's belief that you're a caring business that values customers. In other words, you're the type of rental business they want to keep coming to.
Free gifts are also a good way of moving out items lying around that just aren't moving.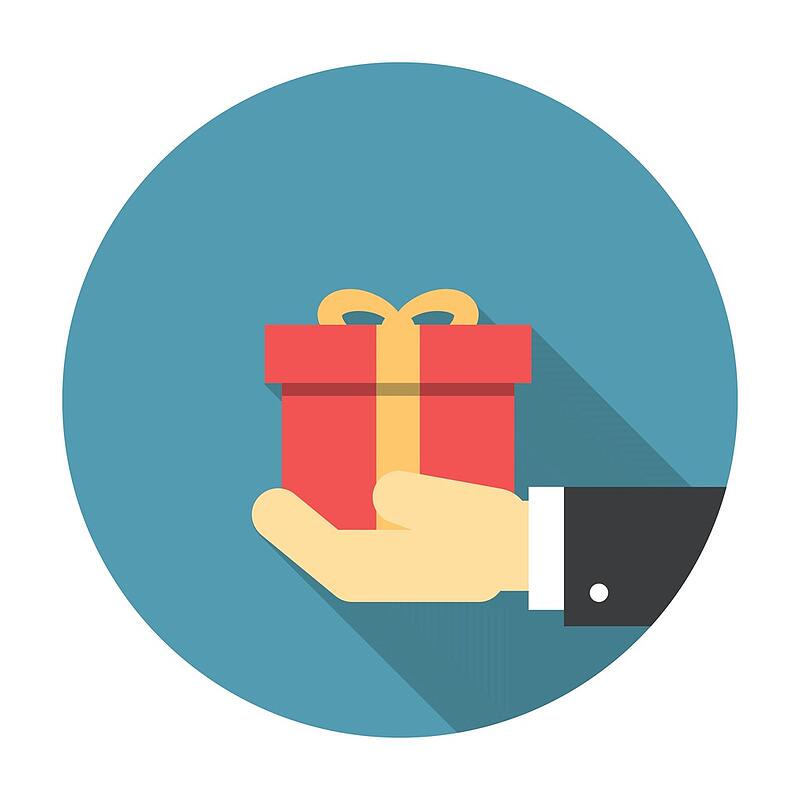 3. Free shipping
According to research done by Lab42, 96 percent of online consumers are more likely to shop on a site if it offers free shipping. You can set a minimum requirement after which you offer free shipping. Remember, most customers will rent out more items simply to meet the minimum requirement.
Read More: The Ultimate Checklist for Launching a Rental Startup
3. Incorporate rental asset management
As a rental company, you likely have a large and diverse inventory of rental items to keep track of. However, doing so without the aid of dedicated software means you will use precious time on this manual task. This is time you could otherwise spend on growing your business.
Some daily concerns are that you won't be able to check where your rentals are and who they're with. Similarly, how will you know if they're well-maintained? After all, you don't want items breaking down when they're rented out.
Manual asset management with pen and paper makes you vulnerable to errors and inefficiencies. Excel spreadsheets alleviate some of these problems but still do not allow you to work at maximum efficiency. The solution – rental asset management software. Streamline processes, reduce time wastage and improve your company's overall efficiency by shifting to a cloud-based system that gives you immediate and comprehensive access to critical business information.
Here are some key benefits of switching to rental asset management software:
Simplify your process and know exactly where your rentals are
Link all your rental data with your online store
Consolidate all your records, orders and data on to a single platform
Automate simple yet time-consuming processes, such as procurement requests, generating invoices and emailing customers
4. Introduce new party rental ideas
Stay ahead of market-leading trends and develop fresh new party rental ideas. Every day, new themes emerge that customers want for their parties.
For example, the movie Frozen was a completely new theme that took party rental businesses by storm. Everyone wanted a Frozen theme for their kid's birthday party. So rental businesses had to come up with ideas on how to cater to this new market segment.
Introducing new party rental ideas is also a good way to branch out your business. You don't want to be stuck in a niche.
Let's assume you only cater to wedding parties. However, weddings are generally seasonal which means your revenue falls for some part of the year. However, your costs, such as storage costs and fixed costs, remain the same.
In such cases, it helps if you introduce new party rental ideas as well. If you're catering to weddings, you can easily cater to parties that require similar items. A few examples include anniversary, quinceanera and graduation parties.
5. Create a watertight rental agreement
One of the most crucial parts of any rental business's success is the rental agreement. You don't want to be unclear because this can cause problems during transactions with customers. Here's everything that a basic rental agreement should include: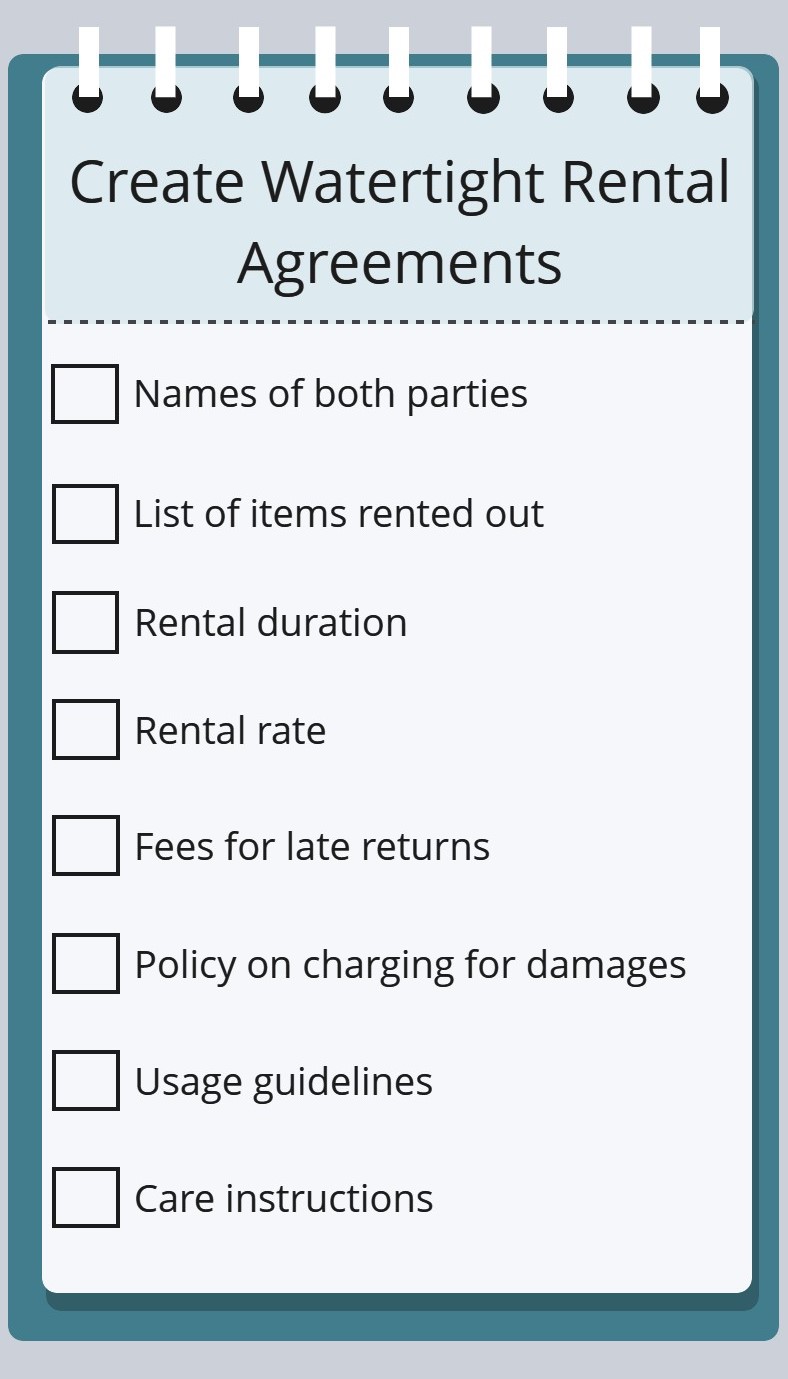 Apart from these, here are important questions that your agreement needs to answer:
What is an acceptable level of depreciation?
Who should the customer contact in case something goes wrong?
What happens in case of loss or theft of the rental items?
Are there any situations under which either party has the right to terminate the contract?
Time to get the party started!
Follow these tips and you're already on your way to success! Just remember that each step to success takes time and you need to be patient.
Party rental software is a key business partner that can propel you towards this success. We're EZRentOut, leading party rental software used by hundreds of event organizers and businesses to manage customers, orders, and payments from one centralized location.
You can try us out by signing up today for a free 15-day trial. For more assistance, drop us an email at support@ezrentout.com.