Here's how it works:
1) From an order's detail page, use the email option icon (see image below).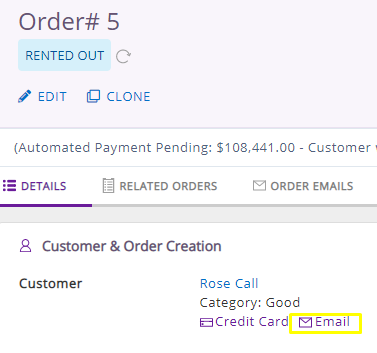 Note: This option will play out only if the customer has an email address added to the customer details. Learn More.
2) An overlay will appear. You can add details/subject as needed. Choose an Order Printout type and template under 'Send Print Order'. Then hit the 'Insert' link.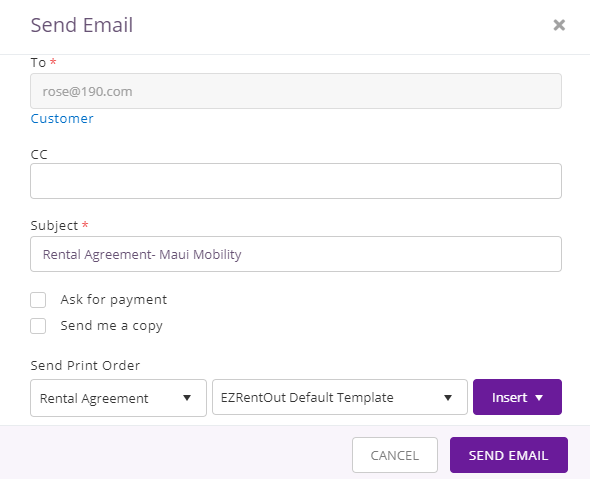 A 'signature pad' must be added to the Order Printout template you are emailing to the customer. Learn More on Customizing Order Printouts.
3) Hit 'Send Email' from the bottom of this overlay. Check 'attach an invoice' to receive a pdf file when the customer submit the signed invoice. You can also ask the customer for payment and send a copy to yourself.
Tip: Make sure that 'Invoice Signed By Customer' is checked in MORE -> My Alerts. Learn More.
4) The customer will receive an email alert with a preview of the agreement/invoice, a place to sign, and a button to submit it. Learn More about alerts for customers.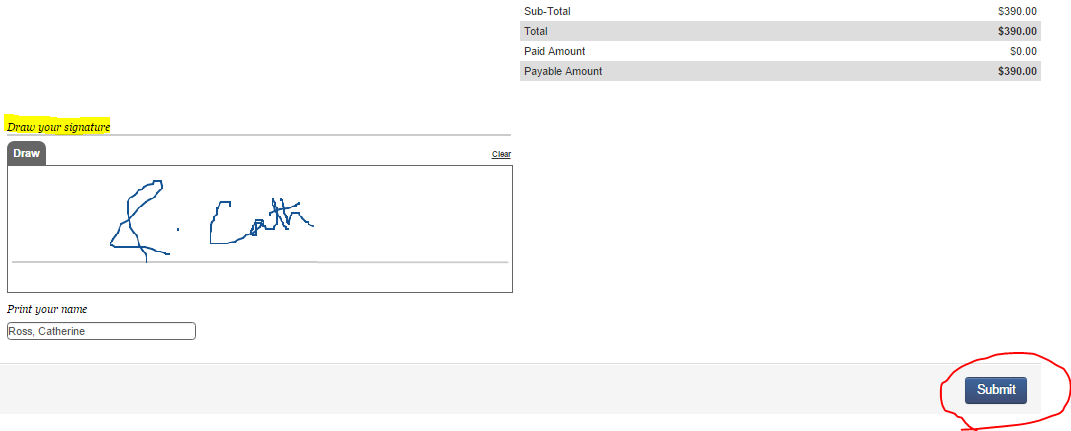 5) Once the customer signs and hits 'submit', you'll receive an email alert of the Invoice signed and the pdf will be available under Documents tab on the relevant order (see images below).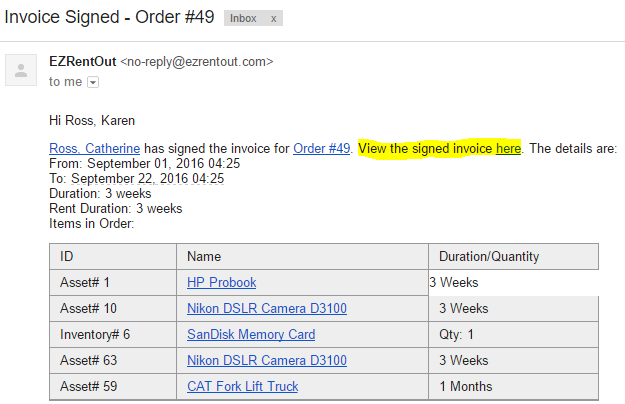 More: Electronic Signatures on Rental Agreements, quotes and invoices