You can use our Route Management feature to map out locations for quick deliveries to your stores or warehouses.
Simply go to Orders, and check all orders you would like to make deliveries against. Then click Actions > Route Planning.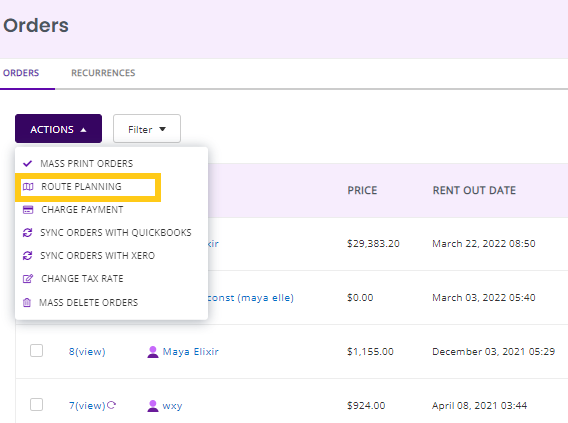 This will open a new window where you can see the different Locations mapped out in detail: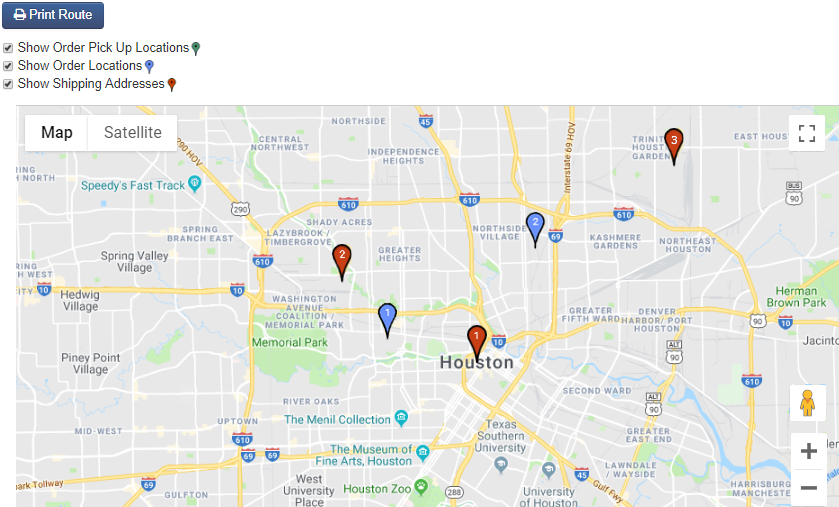 The 'Order Location' is where all items in an Order to be rented out are available.
The 'Shipping Location' is where the Order items are going to be delivered. You can make this field visible by checking the relevant box in Settings > Advanced Settings > Pick Up and Shipping Location.
Finally, the 'Pick Up Location' is the Location where the Order can be collected.
Read More: What do the different locations in EZRentOut mean?
You can use the Print Route button for a hard copy. This can help you plan out the best routes for dropping rental equipment off at your stores or warehouses.
Below the Locations Map, the related Addresses are also displayed: