There are a couple of reasons why your EZRentOut emails are not going through. Try checking for the following scenarios on your end:
Email sent to spam folder: The email may have been caught by your spam filters and sent to the spam folder. Check your spam folder and mark the email as "not spam" if you find it there.
Email blocked by the email provider: Your email provider may have blocked the email due to various reasons such as blacklisting the server's IP address, triggering spam filters or firewall rules, etc. In this case, you should contact your company's IT team to whitelist/unblock emails from the server.
Delay in delivery: Sometimes email delivery may be delayed due to network congestion, server load, or other technical issues. To rule this problem out, wait a little longer and check the inbox again.
Alerts settings: If the email is related to alerts, please ensure the related alert settings in the "My Alerts" tab are enabled. Let's say you are not receiving order rented out emails. You have to enable alerts in order to receive an email notification every time an asset is checked out as shown below: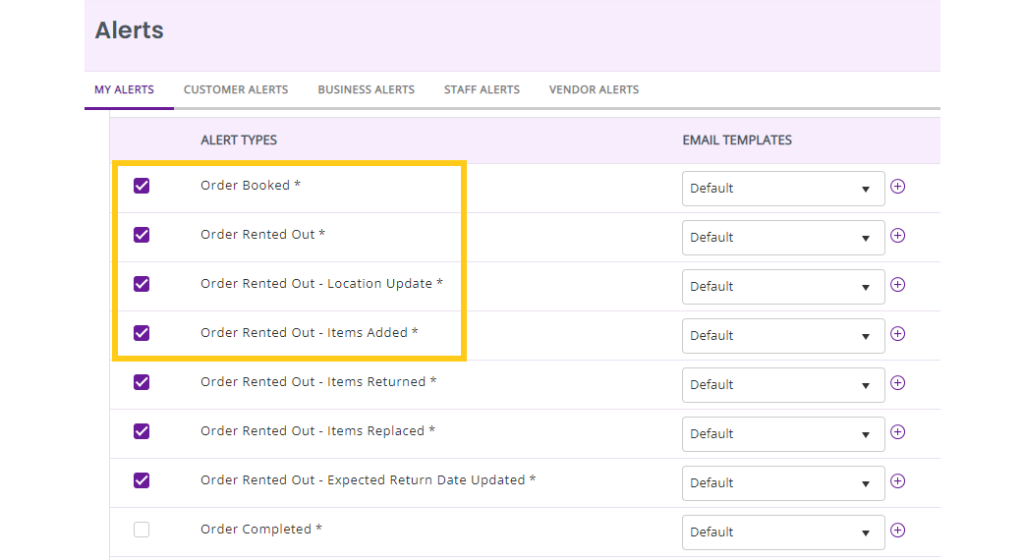 If you are still having trouble receiving emails, then please contact the support team at support@ezo.io.