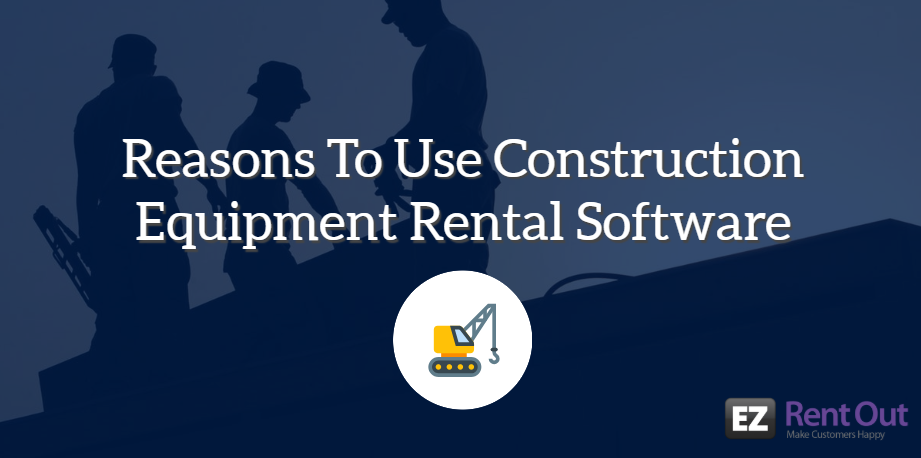 The market for construction equipment rental business is constantly shifting and is highly competitive. This means your rental company should be able to adapt and react at a moment's notice. Remaining agile and reacting quickly to the market is one of the most effective ways to give your business a competitive advantage.
This is where construction equipment rental software can help. Automate your procedures and use the insightful data at your fingertips to become and remain a market leader. Having real-time visibility and the ability to track all your construction equipment is the key to profitable construction jobs.
No matter what you are charging your client, you should be able to track costs, measure utilization, mobilize assets and be able to charge costs for a particular task or job site.
Read more: After the Pandemic: Key Trends to Watch in Construction Equipment Rental

Here are the ten reasons you should use construction equipment rental software to boost business.
1. Keeps you equipment in top shape
A construction equipment rental business invests in expensive equipment that undergoes complex and frequent maintenance. This is important since a simple oil filter change carried out regularly can increase the lifespan of your equipment.
Ongoing maintenance isn't easy to carry out, especially while equipment is rented out. That's what rental software is for! It comes with a preventive maintenance module that enables managers to schedule service events on the basis of an equipment's predicted usage.
Simply connect to your mobile device in order to dispatch your technicians and track service activities. The service database can be instantly updated with details captured in the field. Your equipment requires proper servicing whether in your yard or in the field. This software solution tracks the location and activities of each equipment, making sure that the required maintenance can be easily carried out.
2. Generates insightful revenue reports
EOne of the greatest benefits of having a rental software in place is that you can track the profitability of your assets and also the revenue generated from your clients.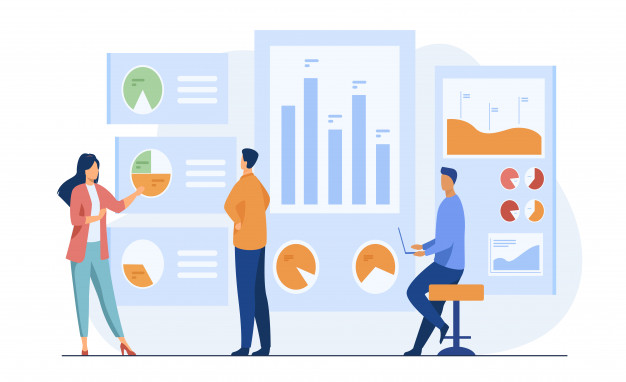 At times, you might not know that your biggest clients are actually not your best customers when it comes to profitability. That is because they might be renting out equipment for shorter periods or with low rental prices.

Heavy equipment rental software generates reports to let you know which client generates how much revenue compared to the amount of revenue that is written off. It will also inform you which of your construction equipment earns you the maximum revenue compared to the value it costs to maintain the equipment.


3. Excercise inventory control
When you don't have a proper system in place to track your construction inventory, it leads to poor inventory control which eventually ends up in the diminishing capital.
Think about it for a second. You believe your tractor is at a particular job site but it is actually lying in a yard not earning any revenue. What is worse is that you might have to write off equipment as it is stolen or lost. Moreover, you might even charge your customers incorrectly wrong since they didn't get the right equipment.

All these scenarios occur because of inadequate inventory control which can also lead to poor customer service. Luckily, the construction equipment rental software will not only improve your inventory accuracy but also ensure that you charge appropriate and proper rates to your customers for the right equipment.
4. Access information anytime, anywhere
Even today companies use traditional ways to track their equipment like manual data entry on paper or spreadsheets. Accessibility is a major downfall of these manual methods. These files are mostly stored in a particular location or in cabinets so everyone cannot have immediate access and this leads to delays in decision making.

However, in this digital age, managers should have instant access to information. Cloud-based rental software offers immediate access to managers, no matter where they are and enables them to make real-time decisions by utilizing updated data.

5. Build better customer relations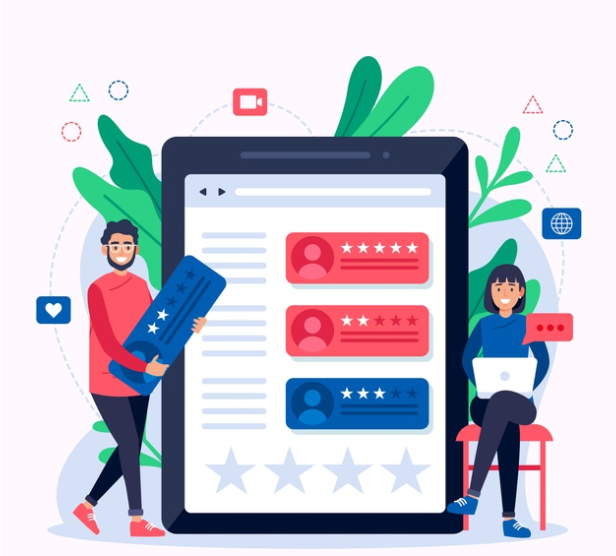 Building and maintaining relationships is extremely important to the success of any business. A rental business, no matter what type, is no exception. Being aware of the needs and wants of your clients can help you make them your returning customers. You are not going to be able to build long-term relationships if there is no mechanism in place to streamline customer interaction.
With rental equipment software, you have the chance to run reports and analytics on your customers. This will keep you informed about their preferences and trends allowing you to build a solid partnership with your clients.
6. Reduce abuse or theft of service
Accidents can happen, particularly, in an industry like construction. Equipment that is either damaged or not returned promptly can add to the already burdened operations. This is because of the extra time required to retrieve or repair assets. According to a Rental Management Magazine, damage waiver fees range from eight to fifteen percent of the rental fees.
Proper documentation with equipment rental software can help you enforce the damage waiver clause and process insurance claims faster. Furthermore, real-time utilization reports even aids in reducing disputes and optimizing billing.
Using the construction equipment rental software, the smallest details let you see the everyday activities in case you suspect the machine is used at a different site than reported.
7. Streamline schedules with conflict free booking
Manual methods can lead to booking confusion and delays as you sift manually through spreadsheets. Streamline your rental procedure with real time visibility into the status of your assets.

Check whether an asset is rented out, booked, or in maintenance to ensure no conflicts take place. Conflicted schedules can cause expensive delays at large construction projects and make your business look bad. Ensure that the right equipment is available for the right customer at the right time with construction equipment rental software.

8. Charge flexible rates for personalized offers
Customer needs are different and you can set your pricing in response to them. For example, customers renting heavy equipment for a construction site over the long-term have different rental requirements from those requiring tools for a quick home renovation project.

Use construction equipment rental software to create flexible pricing structures that work best for your business and adapt to your customers' unique needs. Set different types of pricing (hourly, weekly, monthly) and adjust pricing depending on rental period duration. Offer promotions and discounts, and even set personalized rates for customers.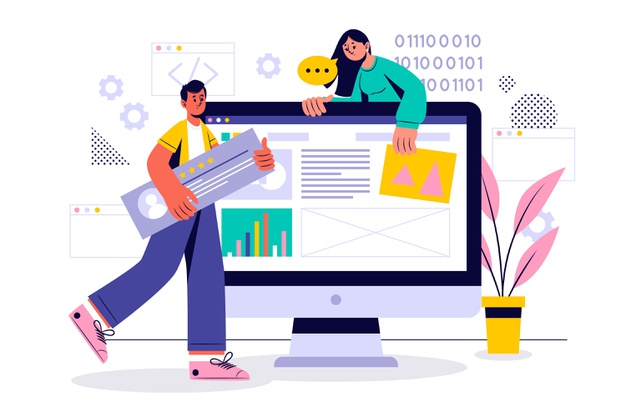 9. Put your business online
Are you maximizing your customer reach? If you do not have an online presence, you could be losing out to customers who your competitors are snapping gup. A robust construction equipment rental software enables you to set up a customized web store quickly and easily.
Pull information from the software onto the online and enable customers to rowser your catalogue, see your proces, and book equipment online. Display your rental catalog online. Include high-quality photos and make sure the page is easy to navigate and be available to your customers 24 hours a day.

10. Prepare against a disaster
YA natural or man made disaster such as a flood or fire can destroy company records and physical files if you store them on site. Furthermore, ransomware and hacking pose yet another threat to the company servers if they are not notified of their electronic data. You are at risk of losing important information if not careful.

Fortunately, you have the privilege of having a solid backup plan by utilizing rental management software. It enables companies to store their equipment and inventory data at a secure location and off-site. This literally saves years of critical transactions as your company moves forward.
Construction equipment rental software offers a solid backup plan by in these situations. It enables companies to store their equipment and inventory data at a secure location and off-site. This literally saves years of critical transactions as your company moves forward.

In case unforeseen events take place, companies can easily return to their business and restore back their data.
Still wondering if you should go for construction equipment rental software? Ask us!
EZRentOut is the leading construction equipment rental management software, used extensively by organizations and small businesses globally, for streamlined rental management to increase business productivity and revenue.
You can try out our online rental software by signing up today for a free 15-day trial. For more assistance, drop us an email at support@ezrentout.com.