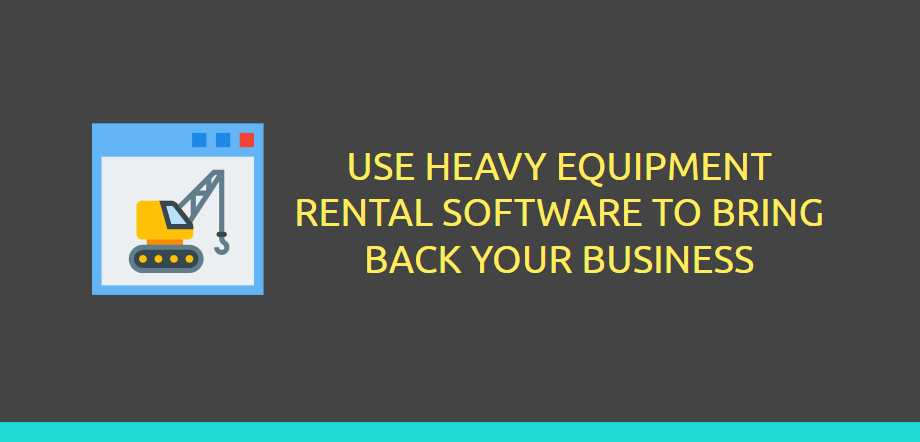 Every year, rental companies invest heavily in upgrading their equipment. But if they aren't tracking their ever increasing inventory, their business is bound to take a hit. Inefficient tracking systems give rise to asset misplacement, loss or theft which can lead to major financial losses. Heavy equipment rental software can help these businesses better track their equipment and have greater control over their inventory.
With heavy equipment rental software, managers can keep track of the entire fleet of excavators, backhoes, tractors, loaders, trucks, cranes, and other heavy equipment.
Your employees can also keep track of the exact location of all rental equipment at any point in time. They can also keep an eye on all maintenance activities that your equipment undergoes or might need in the future.
Using a solution, you can prioritize customer experience, helping you increase customer retention. After all, happy customers bring you more business revenue.
Here's how a heavy equipment rental software helps you make better business decisions:
1. It simplifies scheduling
Every industry continuously faces new challenges and so does the heavy equipment rental business. Some of them include expedition in services, change in priorities at the last moment, delays in current tasks, and an increase in workload. With a centralized management system in place, your managers have access to real-time analysis of staff availability, job updates and unit locations, utilization patterns, and much more.
Countless equipment is rented out each year. Managing the logistics of when the equipment will arrive at different sites may require multiple administrators. Heavy equipment rental software not only allows managers to monitor and track rental logistics but it also eliminates the need for extended administrative culture.
This way the dispatchers can modify or optimize personnel management, assignments, and equipment in less time. This enables the salespeople, dispatchers and field personnel to easily adapt to unforeseen situations. Consequently, your customers are happier when your internal operations run more efficiently. This benefits you to run seamless business operations.
2. It helps you locate your equipment instantly
Your equipment could be anywhere – customer locations, maintenance workshops, or rental yards. With a robust rental software in place, you can track an unlimited number of shipping locations and record multiple equipment movements at the same time.
At times, customers demand very specific heavy equipment. In that case, you can make use of rental categories to track equipment groups by predefined attributes. This enables the user to quickly search for the equipment that goes with customer requirements.
For instance, the client might look for a CAT class, 10000 lbs. forklift or may request for a specific model or brand. Using the software, your employees can identify the available equipment within five to ten seconds of the initial inquiry.
3. It records and tracks equipment performance
The very essence of success in the equipment rental industry is to make sure that your equipment is at its maximum capacity. You need to be able to run preventive maintenance on all your equipment so that they work at their optimum levels.
Fortunately, a rental software can do that for you. All equipment wears out at some point or the other but timely inspections and preventive maintenance can increase the lifespan of heavy equipment. Using the software solution, you can inspect the condition of your heavy equipment at different scheduled maintenance sessions.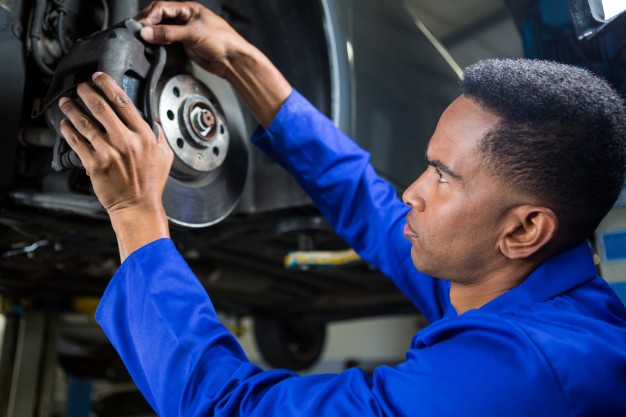 Regular inspections can extend the life of your equipment.
Different people perform differently and same is the case with machines as well. Heavy equipment has different performance levels and may operate differently. This means each equipment needs individual attention which translates to a high volume of data to handle.
By using the history tracking functionality in equipment rental software, you can access and store all the maintenance log in one place. You can highlight and fix potential problems that can turn into costly repairs by analyzing how equipment performance changes over time.
4. It integrates well with your accounting systems
Equipment rental software supports your entire account process. Rental management software can keep track of important processes like your accounts payable and accounts receivable data with accuracy. You will have prompt, accurate, and transparent business transactions. This will enable you to gain the trust and goodwill of your customers.
Standalone systems that depend on paper trail and spreadsheets are jammed with inefficiencies, redundancies, and clerical errors.
Dispatchers or project managers at times require equipment on a job site quickly or duplicate a previous rental for a repeating or ongoing job. Getting this done as fast as possible can create a fine line between winning and losing a job.
The software allows the staff to produce detailed quotes in minutes using any digital device, from any location. Duplicating quotes or jobs for your customers allow them to save their most valuable resource i.e. time. The simplicity and speed of the process make your customers keep coming back.
5. It helps you compile detailed customer information
Equipment rental software integrates easily with other applications like CRM (Customer Relationship Management) systems. Such integrations allow the staff to seamlessly access and exchange customer information from a centralized database accessible to all the employees. There are piles of customer data regarding payment methods, past job details, and job preferences.
Additionally, you can offer discounts to your loyal customers. Surely great customer experience can go a long way!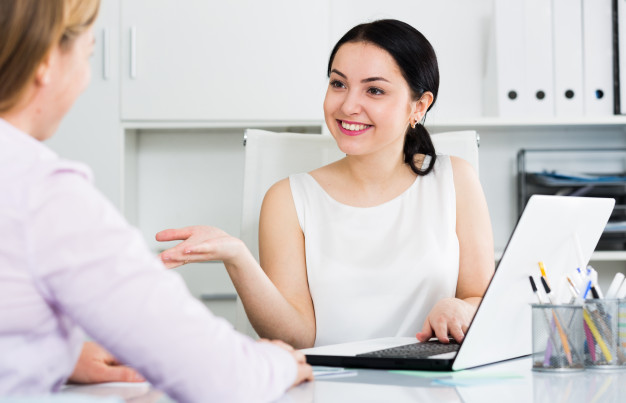 Giving your customers a great customer experience can keep them coming back.
Tailor-made services and attention-to-detail is what lets you retain your customers in competitive markets. You can set up and manage customer profiles, track customer communication and view quotes in one place. You can know what is in your sales and rental pipeline and keep a wealth of business intelligence at your fingertips round the clock.
Conclusion
With heavy equipment rental software, companies are able to centralize their everyday functions and jobs. Centralized operations are less prone to internal and customer-facing errors, leading to an overall improvement in customer satisfaction.
Share your queries regarding our heavy equipment rental software
We're EZRentOut, a heavy equipment management software used by hundreds of organizations and construction companies to manage customers, orders, and payments from one centralized location.
You can try us out by signing up today for a free 15-day trial. For more assistance, drop us an email at support@ezrentout.com.