Why Businesses Need Party Rental Software
With businesses and households holding more and more events each year, the revenue from party rentals is predicted to grow. With an annual revenue of around 5 billion, there are no dominant market leaders in the party rental industry. What this essentially means is that there is lots of room for businesses to grow and become industry leaders – but there is also heavy competition among existing players vying for that top spot. Party rental businesses need to do everything they can to optimize their rental processes, cut costs and plan for growth.
From managing furniture and linen, to lights and AV equipment, the rental industry has its hands full. Party rental owners don't just need to manage a multitude of orders but also need to automate the maintenance and management of their equipment. This is where party rental software can step in to save the day. The software can make order management a breeze and also keep your equipment in top shape for the next rental event. This article details why rental software is a must have for party rental companies.
Equipment Organization and Cataloging
Party rental businesses have a whole fleet of equipment to account for including tables, chairs, decoration pieces, stages, tents, flatware, linens and even party games. Their primary concern is to have this equipment cataloged to increase its discoverability. There are two parts to why rental businesses must catalog their equipment: internal management of and visibility into equipment and providing customers a look into the products available. Cataloging equipment alone can increase web sales by 29%. These catalogs are essential to brand building and over 80% of companies with catalogs are more optimistic about their future sales. The first step to creating effective catalogs is logging data on existing equipment.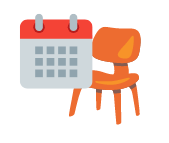 This is where party rental software comes into play. It allows you to record all your rental items in the software which tracks the real-time condition and availability of those items. Once items details have been recorded you can quickly search for and browse through them. You can even filter your search according to item type, availability, ownership and so on. Once items are recorded your customers can also use a customer portal to search through equipment lists directly, or better yet browse through your online web store generated by the software. This is especially helpful since more than half of all Americans prefer online stores to their brick and mortar counterparts. Keeping these stores organized for convenience is, therefore, a very sound investment.
The best part of party rental software is that your catalogs are always going to be up-to-date which will reduce any discrepancy between what the customer sees and selects and what is available for rent. Reducing discrepancies between existing and customer-facing catalogs and providing quick search facilities to customers greatly improves customer experience. This, in turn, increases customer retention and gives you an edge over other rental businesses.
Order Management
Party rentals have numerous events to cater to such as birthdays, corporate events, anniversaries, retirements and graduations. Keeping track of the multiple orders for these events and scheduling supplies is a difficult task. By not having an efficient scheduling and order management system on their side, rental businesses run the risk of overbooking their equipment. This could potentially affect customer experience and damage reputation. Even if businesses adopt a cautionary approach, they could end up under-booking equipment and lose out on valuable business.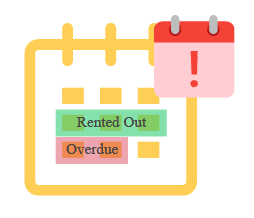 Party rental software can make order management a breeze. The software allows you to create conflict-free orders, add items to them and calculate the pricing for your specific rental durations. Add taxes, discounts, or charge damages, and be content in the knowledge that you'll never have to worry about making everything add up! What's more is that you can use the POS system to charge customer's credit cards directly, log payments and get reminders when items are due back or payments are still pending to avoid any oversights.
Equipment Preparation and Maintenance
Once party rentals have closed a deal with customers, they need to be able to follow through on their end of the bargain. They must provide the necessary equipment and ensure that it is in proper condition. There are several things that rental businesses need to prepare when renting out equipment, such as ensuring long-term availability for a recurring rental or verifying equipment condition. For example, if you are renting out linen, then ensuring that it is properly cleaned before renting is important. However, tracking the maintenance and upkeep of each party items is a grueling task. Luckily this can be streamlined and optimized with party rental software.
First and foremost, the software tracks the availability of all items which ensures that your items are in stock at the dates of a rental order. Secondly, the services and maintenance features of the software automate the laborious task of checking equipment maintenance needs. You can use the service triage feature of the software to automatically send returned equipment into service and ensure that it is always in top shape. Moreover, you can schedule recurring services on your items to regularly maintain your inventory items. By tracking and scheduling maintenance for your rental items you provide your customers with reliable and quality products, each time. Again this improves your customer experience and increases customer retention and referrals. Regular maintenance also improves asset longevity, ensuring your equipment doesn't need to be replaced as often.
Equipment Recovery and Damages
If you have held up your part of the bargain, it would be fair to expect customers to hold up theirs! Sending out well-maintained equipment and receiving broken and damaged equipment isn't ideal. Party rental businesses must have a way to hold customers accountable to return equipment on time and in proper condition. Some rentals choose to collect security deposits from customers and charge damages upon return. However, employees may find it hard to keep track of what the condition was before the items were rented. This is why having a party rental software that can log in every detail of your equipment, including images and past service and maintenance records is essential. This way employees can easily bring up the equipment details at the time of return and compare the current and past condition of returned items. The quick scanning feature and the ability to bring up orders also allows employees to easily flag up any missing items at the time of return.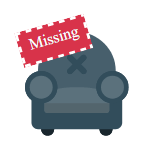 Preparation for Future Demands and Procurement
Stagnation is the enemy of businesses. In order to grow your rental business, you must look to procure more rental items to replace existing ones and meet growing customer demands. If your inventory does not meet customer demands and you end up turning customers away, you run the risk of losing those customers forever. In order for businesses to meet customer demands, they must perform regular reviews of inventory and usage to highlight inventory needs and make timely procurement decisions. Luckily the reporting features of party rental software provide businesses with the data they need to perform these reviews. Reports provided by the rental software include reports on orders, equipment utilization, maintenance costs and depreciation. You can even draft up custom reports to provide answers to specific questions your rental business might have. Businesses can then use insights from these reports to understand customer demand and make more informed procurement decisions.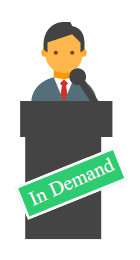 Conclusion
Party rental software provides an effective solution that allows businesses to excel in the highly competitive rental industry. The comprehensive rental software provides a way to manage equipment and rental orders and provide employees and customers with more visibility into available rental items. These features coupled with the ability to stay on top of inventory maintenance increase reliability and customer experience. Additionally, valuable insights gained through reports make the software the perfect way to highlight areas of improvement and reduce costs. So before you start taking rental orders for the next party, make sure you have online rental software to make the rental process that much smoother.
Have feedback about our equipment rental software?
We love hearing from you! If you have any queries or want to contribute your suggestions, send us an email at support@ezrentout.com or log them at our Community Forum. We're the best online rental software around. Sign up for a free trial to find out why!
Knowledge Base | Blog | FAQ