Rental Management Software and the Rental Industry
Rental management software can be a brilliant tool to utilize if you want a bigger slice of the rental industry pie. According to the American Rental Association, the forecast for the increase in revenue of the equipment rental industry still stands strong. The revenue forecast predicts a 5.6 percent growth in revenue to $47.9 billion in 2016. Revenue is projected to grow another 4.9 percent in 2017 and reach a record $55.6 billion in 2019. The industry's growth forecast is double that of the overall economy.
"The equipment rental industry continues to grow at a fast pace with strong equipment rental demand within all markets," says Christine Wehrman, ARA's executive vice president and CEO.
Only 30% of this revenue is shared by the top 15 firms in the equipment rental industry. The rest of this revenue is shared by SMBs (Small and Midsize Businesses), that tend to specialize in specific types of equipment. These industries have their own risks and competitive advantages. Learning from fellow competitors and staying ahead of industry trends can help SMBs obtain a greater portion of the rental industry revenues. What is particularly helpful here is the use of a rental management software that helps you iron out all the kinks in your operations. Here are some ways the equipment rental industry uses rental management software in order to achieve this kind of operational fluidity.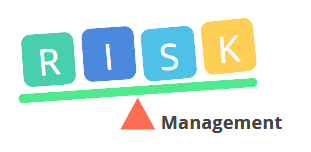 Better Risk Management
Many rental companies maintain records and management systems that are dependent on in-house technology. However, these companies run the risk of completely shutting down in the event of disasters. For example, a simple disk failure can shut down a rental company's servers and cause business to be halted for several days. In order to prevent technology failures from affecting business it is important for rental companies to use a reliable cloud based equipment rental management software. A cloud based software ensures that systems are kept operational 24/7 and are more fault-tolerant.
Cloud-based software prevents rental companies from losing vital data about vendors, equipment, payments and customers. The software allows management systems to remain uninterrupted as data is stored on servers located in multiple secure data-centers. Therefore, using a reliable cloud based rental management software makes it faster to resume operations after disasters like disk failures or fires.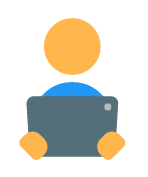 Better Management Strategies
There are many things that rental businesses can't control, like rising equipment costs and component shortages. However, focusing on what you can control can be a great operational strategy. Rental companies recognize the importance of rental equipment management in order to reduce costs and overcome setbacks.
Rental management software can help rental companies adopt a proactive approach towards equipment maintenance. This preventative approach can lower costs considerably. According to the US department of energy fuel costs alone can be lowered by through preventative maintenance. With the software companies are able to keep records, track servicing requests and schedule regular maintenance checks in accordance with manufacturer's suggestions. These strategies increase the lifespan of equipment and reduce the risk of equipment breakdowns, thereby lowering costs.
Reports generated by rental management software can equip businesses with better insights about their equipment and its usage. These insights can help businesses in making key decisions, like replacing or removing under-performing equipment. The timely removal of faulty equipment can considerably drive down costs. Having online and updated records, can also prevent businesses from investing in redundant and excess equipment. Therefore, rental management software can prove to be an effective tool to proactively manage assets and lower costs.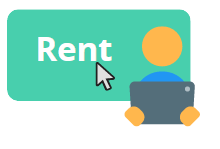 Better Renting Processes
Rental companies are adopting rental management software to streamline their company processes and increase transparency. Employees are better able to maintain, update and track their inventory, while customers are able to easily locate and rent equipment. The online platform automatically manages financial transactions and correspondences with customers without the need for separate records and employee intervention. Therefore, the rental management software makes the process of leasing and requisitioning equipment simpler and more efficient.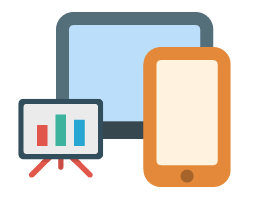 Better Online Presence
Since revenues from e-commerce are projected to grow, it only makes sense for SMBs to venture online. Rental businesses worldwide are benefiting from an increased and diversified customer base by enabling customers to browse and rent equipment online. For equipment rental companies having an online storefront is particularly useful as it makes tracking rented equipment easier. The equipment rental management software allows rental companies to automatically generate an online storefront for their business. With the online storefront customers are able to view, compare and rent equipment and stay connected with the rental company at all times. The customers can easily request extensions on the lease of rented equipment and access support documents. Equipment rental management software is a simple yet powerful tool that rental companies can use to manage their online presence.
Conclusion
In order for the equipment rental industries to benefit from the potential increase in revenue in the near future, it is important to remain competitive. Rental management software is an essential tool that SMBs can utilize to better compete in the rental market. It provides rental companies with key features to implement better risk management and equipment management strategies to increase their productivity and efficiency.
Let's talk about our Online Rental Software
We LOVE hearing back from you. Your feedback helps us shape our equipment rental software.
For more assistance, drop us an email at support@ezrentout.com. You can also share your ideas on our Community Forum regarding our online rental software.
Visit: Knowledge Base | Blog | FAQ
Follow/Join us: Twitter | Facebook