When importing your CSV data to EZO CMMS, you need to map the columns to the appropriate fields available in the system. This comprehensive data dictionary helps you understand what all the various fields mean so you can carry out hassle-free imports.
1. Assets
All items that you wish to check out and track individually are categorized as Assets in EZO CMMS. Examples of Assets include forklifts, laptops, cameras, etc.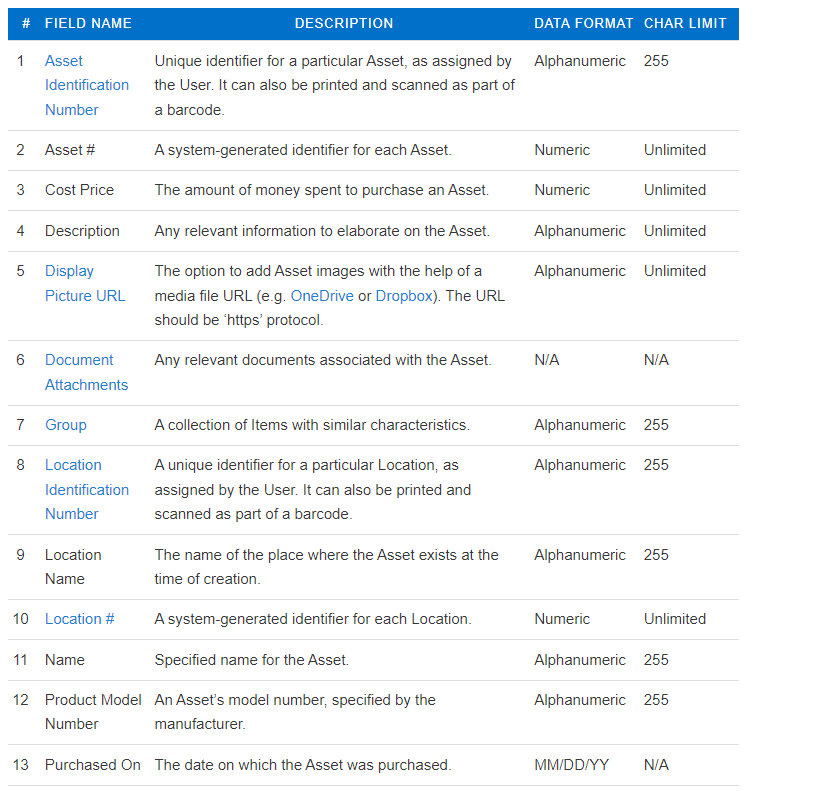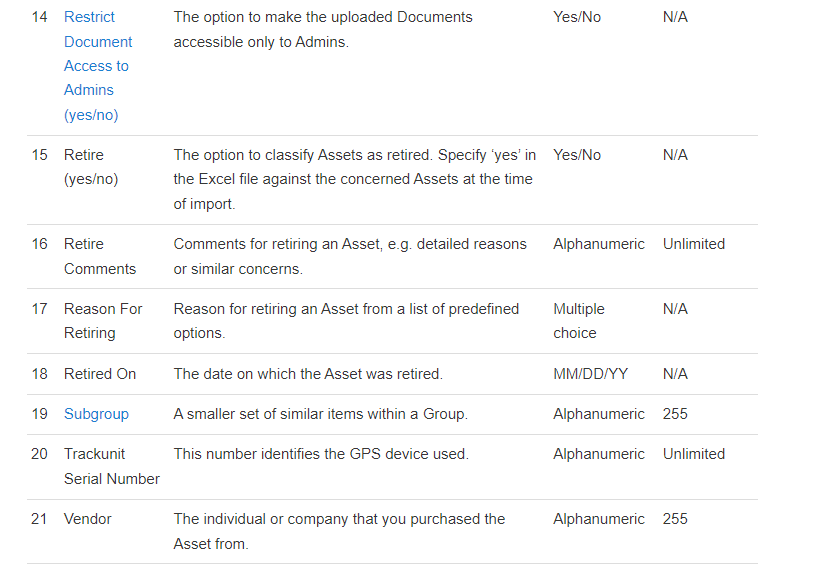 2. Asset Stock
Asset Stock includes items that you check out in bulk, instead of tracking individual checkouts. An example of Asset Stock will be 100 foldable wedding chairs. All these chairs are going to be checked out together, therefore tracking them individually becomes unnecessary.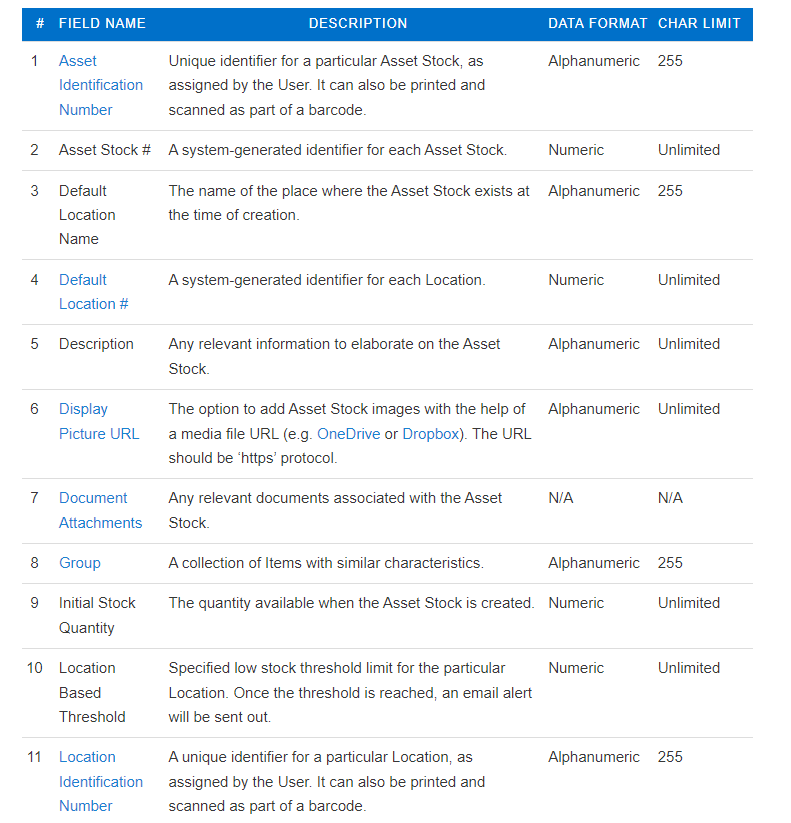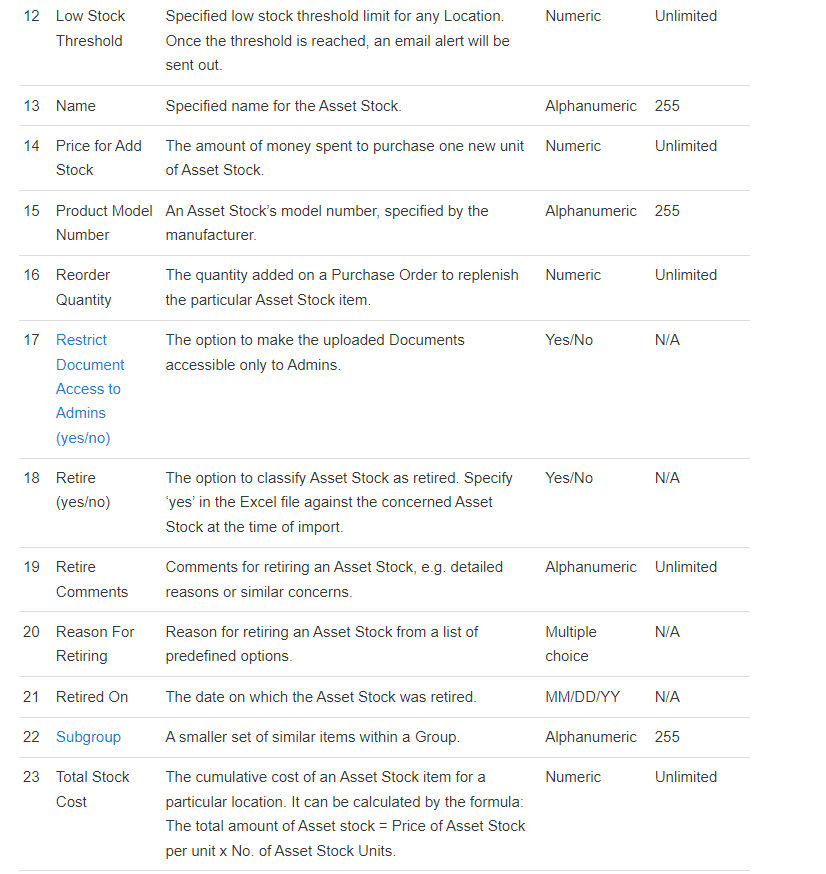 3. Inventory
Consumable items that are sold go into Inventory. Inventory items aren't meant to be checked back in once they leave the system, so you don't have to worry about tracking them. For example, water bottles and batteries fall under the Inventory category.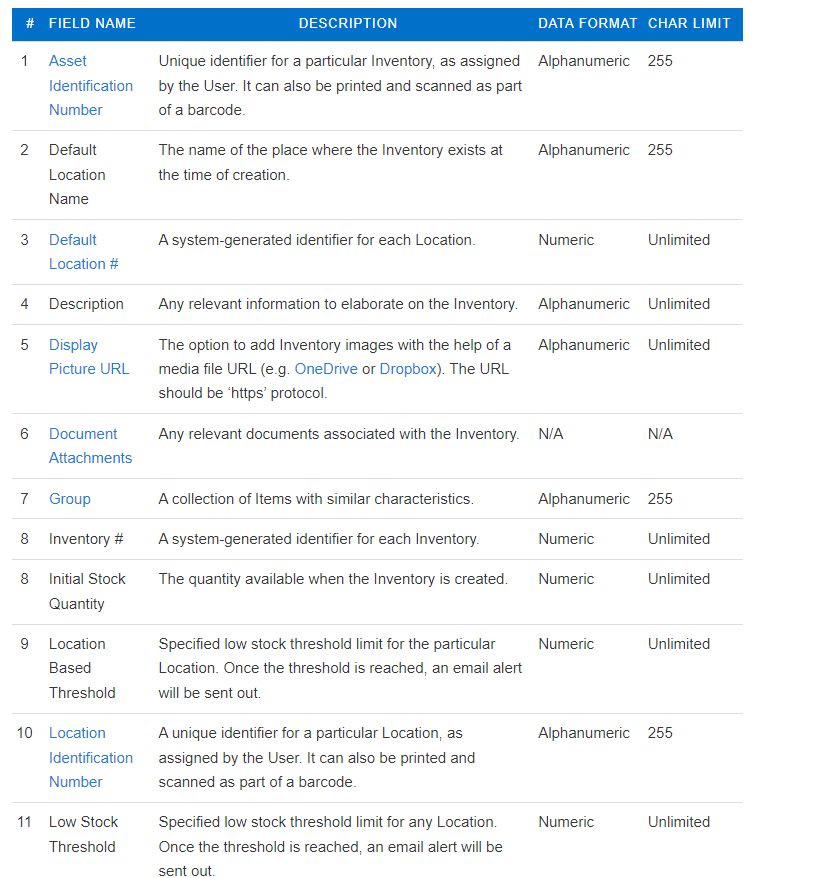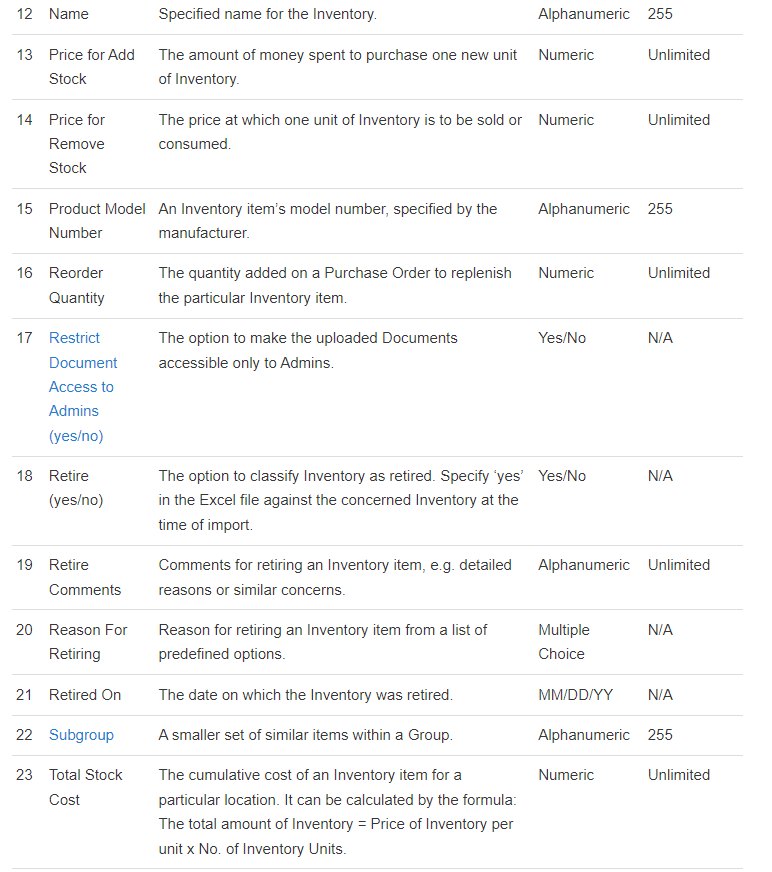 4. Vendors
You can add all vendors that are a part of your supply chain to the system to automate the procurement process.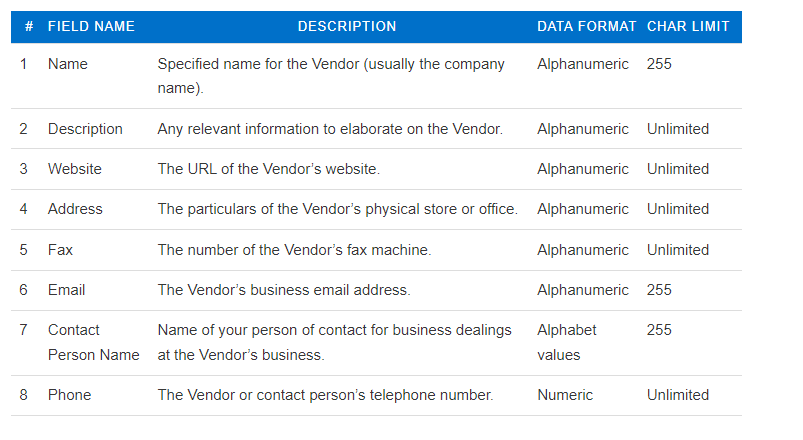 5. Locations
Keep your location's directory online by adding Locations on to your EZO CMMS account.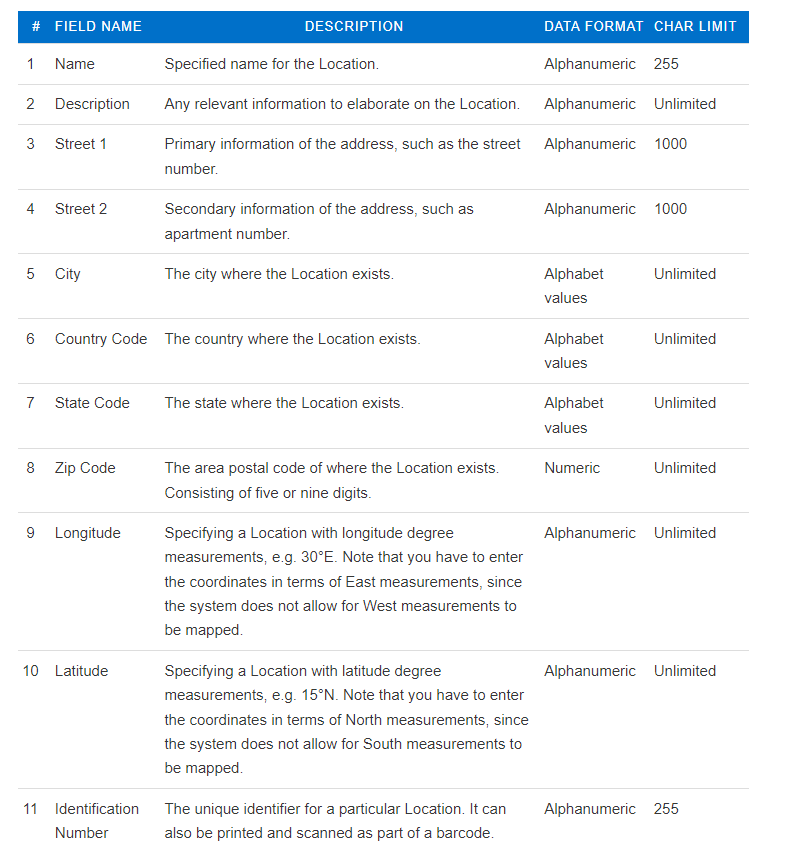 About EZO CMMS
EZO CMMS is the next generation maintenance management software. It does more than just simple maintenance, it empowers your teams with a central command center to assign and complete work orders to achieve optimal productivity. We offer a free 15-day trial – no credit card required!