Preventive maintenance in EZO CMMS helps minimize equipment breakdowns through regular inspections and service of tools. It is scheduled in advance to reduce instances of long term downtime.
You can also set recurrence for preventive maintenance work orders based on your company requirements. 
Let's look at how preventive maintenance works in EZO CMMS. Let's get started:
Setting up preventive maintenance templates
From the side navigation bar, go to Maintenance → Preventive Maintenance.
Next, click on 'Create Preventive Template'.
Here you will be displayed a form similar to the Work Order form. Additionally, you have rge option to set up preventive maintenance for Items or Groups:
While creating a preventive maintenance template, you can also set recurrence. Simply select the "Make it recurring" checkbox:
Read more: Assign and Track Work Orders with the Planner
After this you will be able to add Items. For more than one Items, you can either add them all to a single Work Order or generate separate Work Orders for each individual item. In case there is no Item you want to link to the Work Order you can select Miscellaneous Line Item.
Once you submit all these details you will be redirected to the Preventive Maintenance Template page: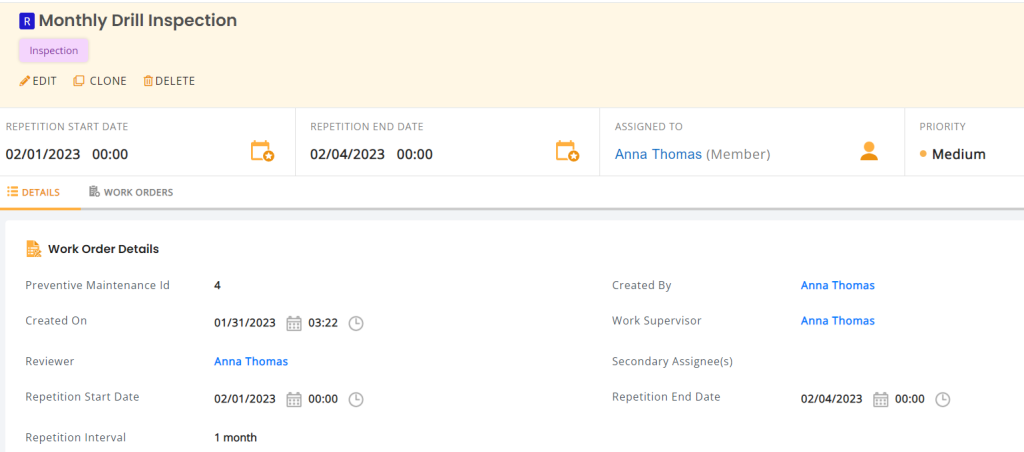 The 'R' on the top left signifies recurring preventive maintenance. Similarly for Scheduled Preventive maintenance Work Orders, you will see an 'S' and 'T' for Triage: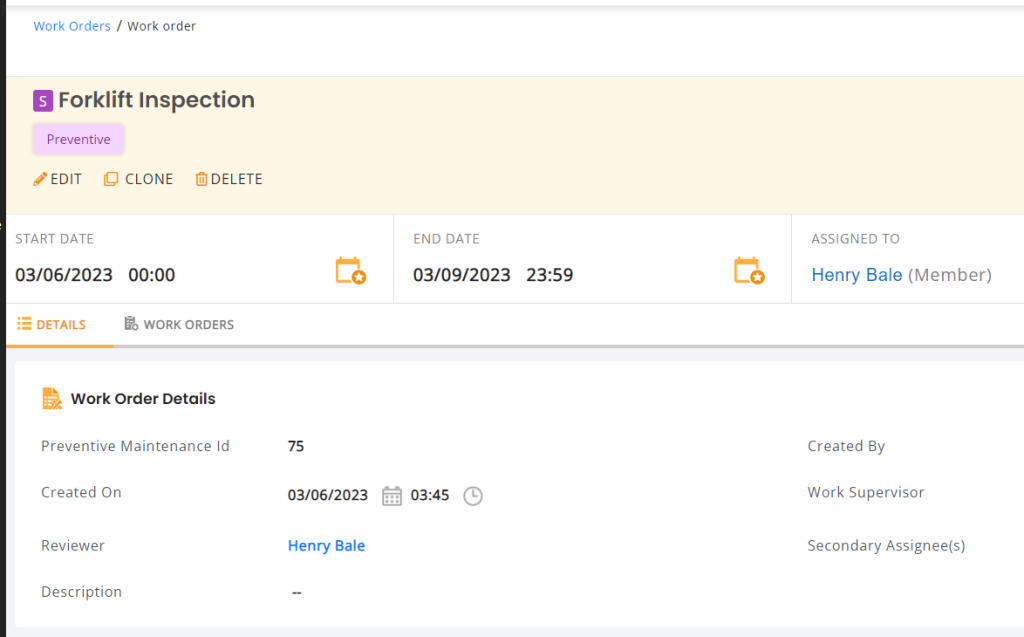 Learn more about setting up a Work Order Triage here.
All the Work Orders associated with the Preventive Maintenance template will be visible in the Work Order tab:
Read more: EZO CMMS Work Order Management Software
Preventive maintenance reports
There are two types of reports for preventive maintenance as shown below:

A preventive maintenance report shows all template details such as repetition date, interval, work order type:
A preventive work order report shows all work orders created from templates:

About EZO CMMS
EZO CMMS is the next generation maintenance management software. It does more than just simple maintenance, it empowers your teams with a central command center to assign and complete work orders to achieve optimal productivity. We offer a free 15-day trial – no credit card required!