What is a good Asset Inventory Management System?
A successful asset inventory management system (AIMS) relates to the process of tracking the movement of items, i.e. IT equipment or other devices within an organization – from one location to the other. The system that is used for this type of tracking involves a unique barcode identifier which makes the process more efficient and results are more reliable.
For a better understanding, let's take a look at some key functions of AIMS:
Centralizing asset repository
Efficient tracking and record keeping
Reduce the labor requirement for AIM
Tracking assets throughout their lifecycle
Discovering any possibility for threats or changes to the assets in advance
Therefore, through the use of this system, i.e. monitoring of assets, the evidence is provided to the organization that can be useful in making decisions ahead of time. You can also schedule regular maintenance of assets. This is because not only are the assets tracked but their age is also fully defined as to how much value they bring in to the organization.
If you are looking to implement a robust inventory tracking system, here are some areas to focus on:
Defining the asset lifecycle
Choosing the right IT AIM software
Correct implementation
Monitoring, reviewing and updating the system
Top 5 Benefits of Asset Inventory Management System
1. Saving procedural costs
An inventory management system involves a centralized asset repository. This means that because of the software involved in the AIM process, acquiring, sourcing and purchasing activities can be carried out on a central database. This further leads to record-keeping as well as efficient utilization of the data. Thus, costs will be lowered after the initial investment and managers will be able to coordinate activities efficiently.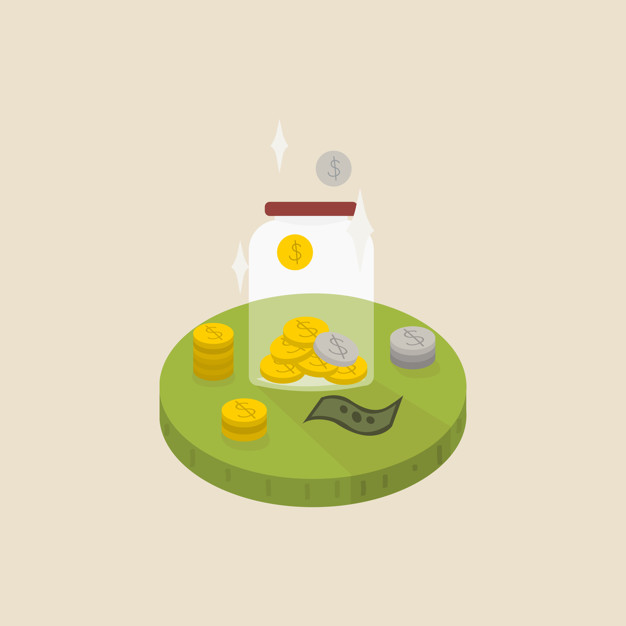 In addition to the above, companies can save up by using barcode scanners and asset tags, which are a one-time investment. Ultimately firms end up reducing administrative costs when less manpower is required.

2. Tracking and recovering of assets
Another benefit of the inventory tracking strategy is that it keeps a tab on the location of assets. This helps in:
i) Quantifying the data and ensuring how much of assets are available on hand
ii) Whether valuable assets are being fully utilized or not
iii) Tracking these assets in case they are not present at the location they are meant to be.
All this can be easily monitored by using the management software. Therefore, it saves extra costs for manual labor and time involved in tracking delays in different procedures.
3. Increasing productivity and minimizing labor
Through the use of asset inventory management, business processes are controlled and inventories are tracked through the app. This enables you to minimize chances of human error as tags are read through scanners.
As an alternative to manual documentation, automated data entry results in accurate asset information. Not only does it increase efficiency but it also raises the productivity of labor. Automation enables staff members to focus on important tasks instead of tracking inventory manually.
Read more: The 5 Rules To Simplify Asset Management With Asset Inventory Software
4. Recording real-time data on asset lifecycle for accurate asset value
As the software lets you record all vital activities involving the asset, including the lifecycle of various tools and equipment.
Just as an asset is tracked, the scanner updates the system on the stage of lifecycle the asset is at, how regularly is it being used, i.e. how much value it holds and how quickly will it deteriorate. This information can only be important for an organization if it is updated regularly so that it is correct and thus useful.
Easy access to updated data enables the organization to anticipate about a product that is losing value and stop investing in it. Therefore, a good management system not only tracks the assets but also monitors devaluations of assets. Doing so makes it easier for the organization to make plans about replacing them.
5. Maintaining assets become easier
By making use of reliable management software, organizations will be able to maintain optimal stock levels. How can this be done? The multi-feature software enables you to track maintenance at different intervals. This means, that through the AIM system, alerts can be sent when an asset is set to be upgraded or needs to be maintained. These alerts can be set by following previous data that has been collected on the performance of the assets, thus making it easier for the management team to keep the assets up to date.
Read more: Asset Tracking For Dummies: A Guide To Managing Your Assets
What does the future have in store for Asset Inventory Management System?
A successful asset management strategy can help in finding and tracking assets spread across the globe. Due to the rapid evolution of the cloud, several organizations have started opting for this system.
Not only this but companies these days have shifted their attention towards streaming analytics. While this is not entirely a new concept as it has gained popularity in the world of inventory management. This is because of the increased access to real-time data which helps to track asset movements at all times. By making use of this insightful information, organizations aim to constantly calculate statistical analytics along the workflow.
And lastly, the future tends to amplify the need for proactive decision making. More simply put, this means business forecasting. In our context, companies should develop usage history records and follow up on stock consumption. Doing so helps in establishing a seamless asset and inventory flow.
About EZOfficeInventory
EZOfficeInventory is the leading asset tracking software that makes maintaining assets and managing inventory a breeze! You can also track all your machines, conduct audits, ensure compliance, and manage staff users so productivity at work is always accounted for!

We offer a free 15-day trial – no credit card required!