Major challenges faced by schools and their implications
Schools aim to bring across the best quality education to your children. In order to achieve this objective, it is necessary that teachers have the right tools to do their jobs. Even if you have the most valuable assets, lack of proper management routines can cost you a lot of money and low productivity. To maintain a substantial education standard, schools need to endorse robust asset management systems. But why is there a need for such a system?
The coming years are likely to pose some serious problems which can have a negative impact on the learning curve of students. It has been predicted that the number of students will increase by 650,000 till the year 2020. As the student base goes up, schools will have to expand their classroom capacities and arrange for additional teaching tools. Tools that would fit in the changing technological world. More teachers would have to be employed and monitored. Such drastic changes ultimately mean one thing for educational institutes; tight budget constraints!
Apart from all this, schools are also expected to face problems in accountability measures. Physical supervision of inventory is very expensive and not always reliable. In order to adopt the most cost-effective practice for asset management, it is critical that your school invests in a cloud-based tracking system.
How can asset tracking software help your school cut costs?
Cloud-based asset management for schools plays an important role in improving educational operations within the confined budgets. You can even raise productivity and achieve higher standards of learning through effective asset utilization. Here are some ways you can use asset tracking software to save time and money for your school:
1. Label your stationery for faster and secure checkouts
Schools have very strict budget allocation plans and cannot afford to go beyond fixed expenses. Educational institutes have a variety of assets and electronic devices which are used daily by teachers and students. Since technology has revolutionized the teaching world, classrooms often deploy laptops and iPads for teaching. With the greater use of portable stationary, comes the risk of loss through theft and misplacement. It has been recorded that schools spent a considerable amount every year trying to retrieve lost assets.
With the correct school asset management software, you can easily create barcodes for every item in your school inventory. These asset tags make check-in and checkout easier and help improve transparency of users. You can cut down on overhead costs related to locating missing stationery items through the use of customized labels. This not only helps save time but encourages streamlined asset usage as well.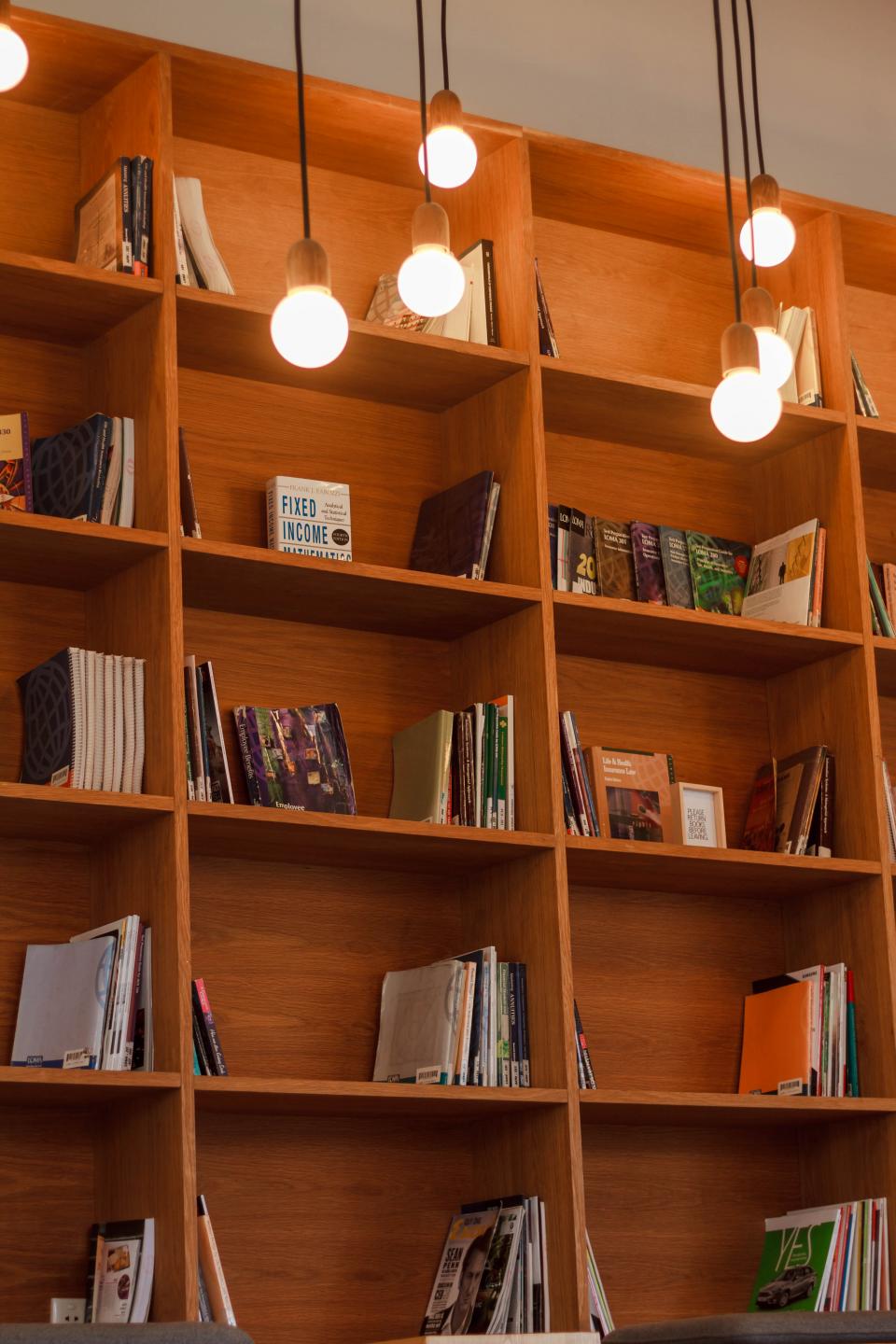 Create customized tags for your school inventory to enable secure checkouts
Read more: How asset labels for schools help streamline education
2. Choose teaching tools within your budget limit
You don't always need to resort to expensive teaching methods to impart quality education. With the right tools and experienced teachers, you are good to go. Efficient inventory management for schools includes opting for the best available stationery items in the lowest possible costs. This can be tough if you don't keep a record of your inventory and supplier details. With the right inventory tracking software, you can keep track of purchase orders and asset costs, all in one place.
When you have all this information readily available, you can conduct a cost-benefit analysis. By studying your buying patterns and consumption rates, you can cut down on reductant assets. This practice helps you to stay within the budget limit and optimize the use of your inventory items.
Read more: School inventory management software makes teachers' lives easier
3. Sign up for preventative asset maintenance
Unexpected equipment breakdowns are never welcomed. Such occurrences cause delays, disrupt the daily timetables and put a strain on your finances. Schools have a variety of assets which require regular service sessions. If you miss out on this practice, you are likely to suffer from more than just a canceled class. Malfunctioned tools cannot be repaired without costly expertise. Hence it becomes very crucial to schedule maintenance for all your school inventory items.
As a part of asset management for schools, you can send out customized alerts to inform respective departments about maintenance events. By keeping your teaching tools in good shape, you will be able to save money spent on last-minute repairs. Pre-planned service sessions help you organize class timetables accordingly so that you don't have to cancel an important lecture!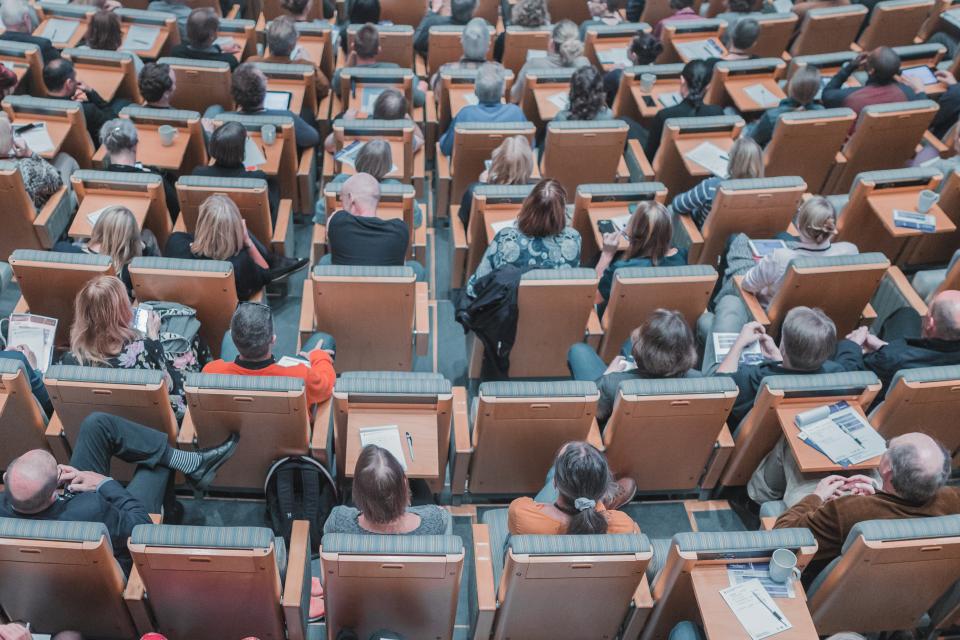 Make sure all your assets are in good shape to ensure seamless lectures
Why EZOfficeInventory named one of the most popular maintenance management software by Capterra?
4. Replace multiple management systems with an all-in-one tool  
Manual documentation records can be costly and hard to recover in case of a disaster. Not to forget, it requires a lot of storage space. For instance, if you store your data in paper-based files, you are at a greater risk of losing valuable information, especially, if a natural disaster were to hit your district area. Use of multiple on-premise inventory control programs can be hard to manage when your employee base increases. You might have to scale up when you upgrade your school assets in the case of an expansion. Doing all this can cost a fortune and result in loss of important data. So, what exactly can you do to avoid this?
You can choose an all-in-one online school tracking software which comes with its very own mobile application as well! This means you can work from anywhere, without having access to a computer or a laptop. Allowing teachers to work on-the-go is going to speed up your school operations in an efficient manner. Using the cloud for asset management also means your data is secure and protected from unauthorized use. You don't have to spend money to restore data lost due to illegal activities. Stay organized on-the-go and carry out daily school activities and events all through a single software!
Read more: Why your asset tracking software needs a mobile and why now?
Stay within your budget and deliver high-quality education through asset management for schools!
The best thing about tracking your assets is that you can optimize usage while cutting down on costs. Inventory control becomes even more crucial where schools are concerned. With extensive use of small tools and expensive electronics for teaching, educational institutes cannot afford poor inventory management. Easily accessible across all departments and simple-to-use, asset management for schools comes in a high-performance software.
The software lets you save valuable time as well as money by increasing economies of scale and productivity at the same time. Don't compromise on the quality of education for your students. Enable efficient school asset management practices by using a tracking software!
What's more to our tool on asset management for schools?
EZOfficeInventory is the leading asset management software for schools used by both private and public educational institutes worldwide for streamlined operations and optimized performance.

For more assistance, drop us an email at support@ezofficeinventory.com.